< PREV PAGE
NEXT PAGE >
V70 XC AWD L5-2.4L Turbo VIN 56 B5254T (1998)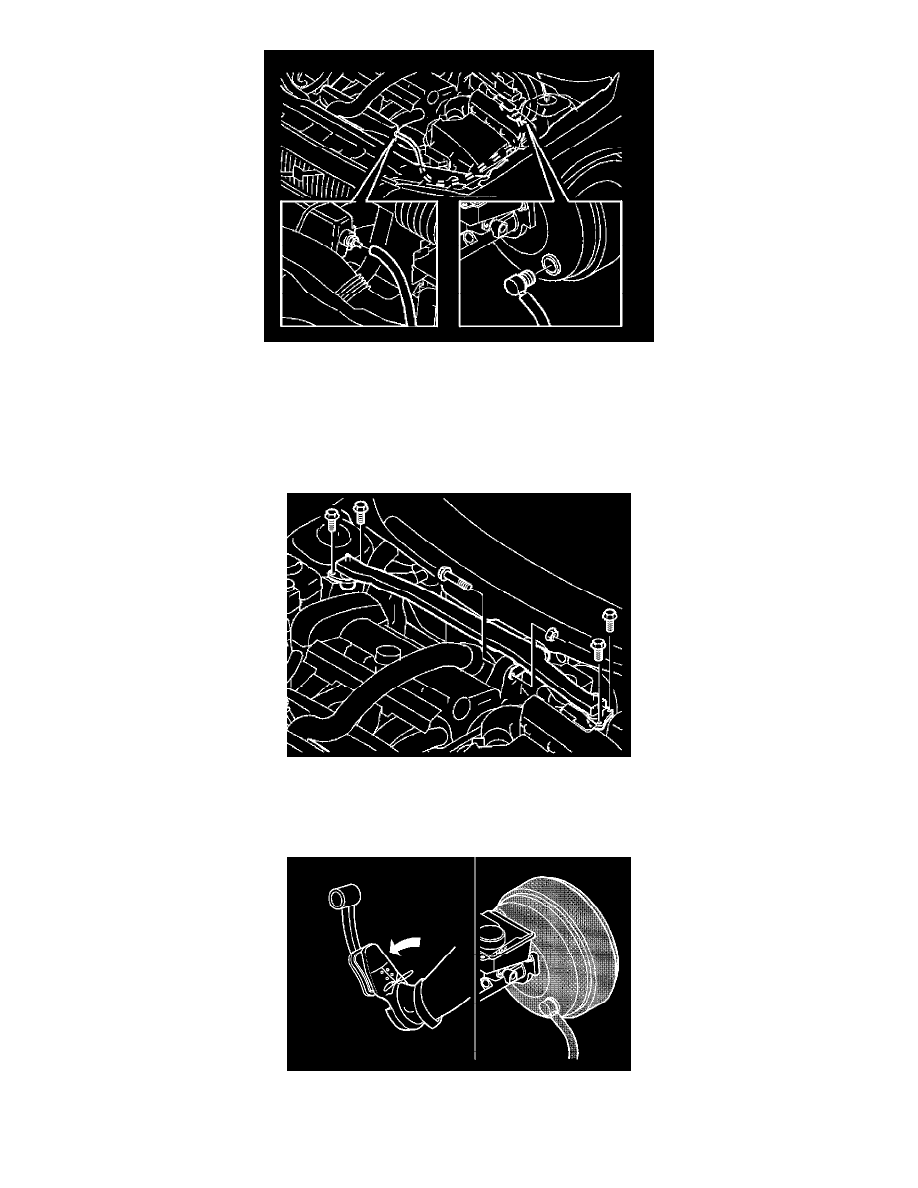 -
the hose with the check valve behind the bracket for the ABS hydraulic modulator
-
the check valve in the power brake booster
-
the hose to the intake manifold.
Install the torque rod
Install: 
-
the torque rod. Tighten the mounting screws. Tighten to 50 Nm 
-
the screw and a new nut for the engine mounting. Tighten to 80 Nm.
Check the power brake booster 
Check if there is a vacuum to the power brake booster. Do this by removing the hose from the check valve.
Depress the brake pedal several times to so that it has no travel.
Hold the pedal down. Start the engine. The pedal should travel and feel softer.
< PREV PAGE
NEXT PAGE >