< PREV PAGE
NEXT PAGE >
V70 XC AWD L5-2.4L Turbo VIN 56 B5254T (1998)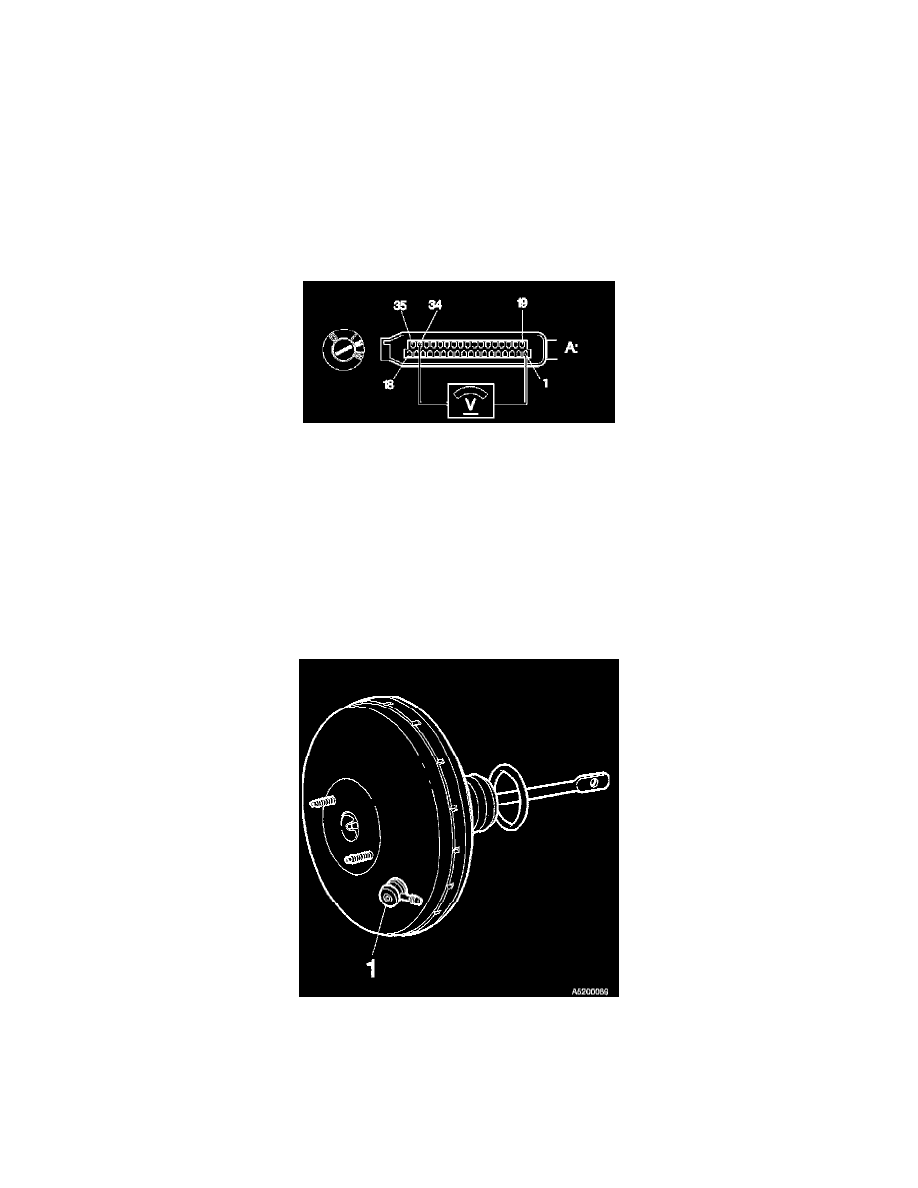 Vacuum Brake Booster: Service and Repair
Brake Booster, Replacing
Left-Hand Drive Cars
Replacing the power brake booster, left-hand drive cars
Preparations
Ignition off.
Place a rag under the ABS hydraulic modulator as protection against brake fluid spillage
Removing the power brake booster
Remove:
-
The main cylinder. See Replacing the master cylinder. Then continue as follows
-
The bracket with the ABS hydraulic modulator.
See Replacing the hydraulic unit.
Then continue according to instructions below
-
Release the cable above the power brake booster.
Remove:
-
The soundproofing under the steering wheel
-
The locking spring holding the support bracket to the brake pedal
-
The four nuts securing the power brake booster to the inside of the firewall.
Remove:
-
The power brake booster. Take care with the O-ring between the power brake booster and the firewall. 
Installing new power brake booster
< PREV PAGE
NEXT PAGE >