< PREV PAGE
NEXT PAGE >
V70 XC AWD L5-2.4L Turbo VIN 56 B5254T (1998)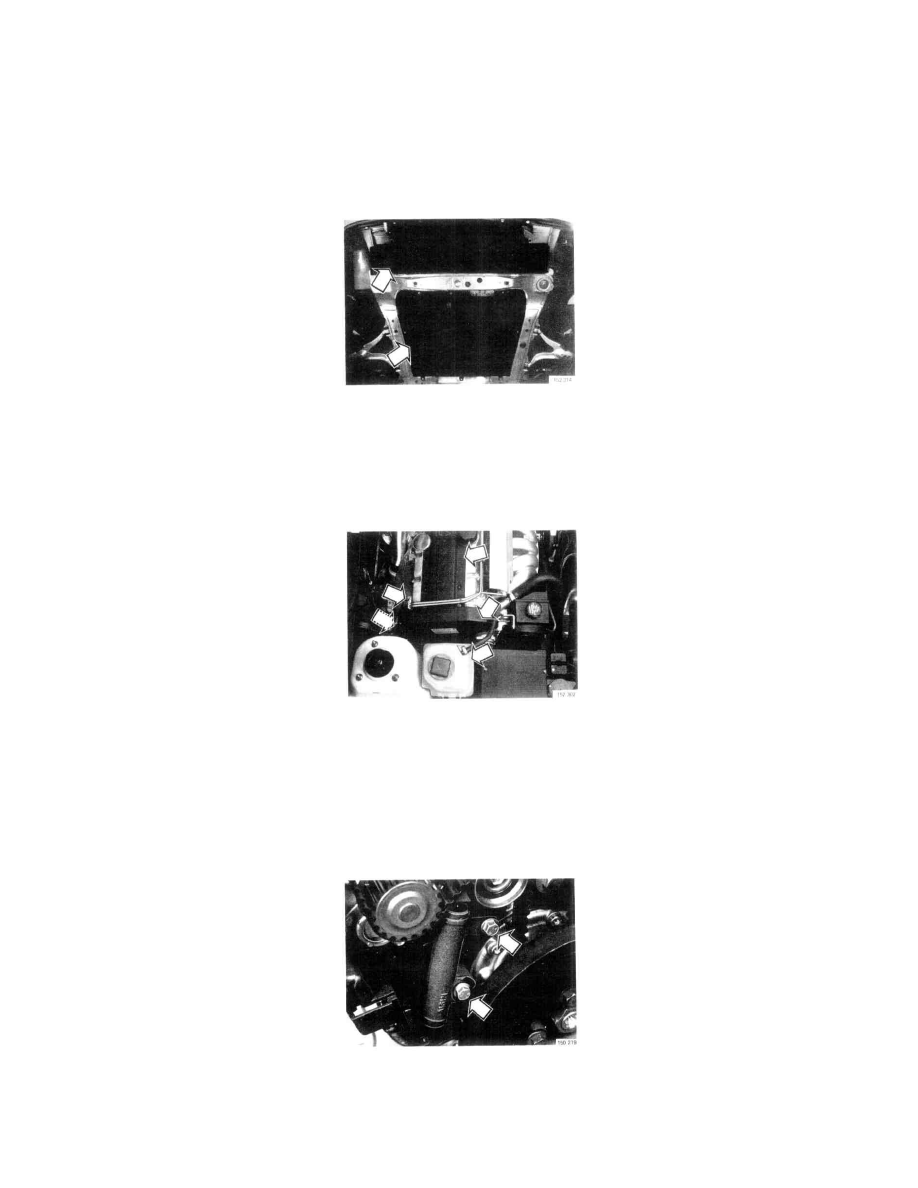 Water Pump: Service and Repair
Special Tool: 
-
Press Tool No. 999 5456, or equivalent
NOTE:  For additional information on special tools and equipment used in this procedure, refer to Service and Repair. See: Engine/Tools and
Equipment/Tools For Engine Service and Repair
Procedure
1. Drain coolant:
-
Remove expansion tank cap.
-
Raise car.
-
Remove splashguard.
-
Open engine and radiator nipples. Use hoses to collect coolant.
-
Close nipples.
2. Remove: 
-
spark plug cover
-
two fuel pipe clips 
-
lift up expansion tank and lay on engine 
-
front timing cover 
-
right front wheel 
Undo wing liner to expose vibration damper.
Turn engine crankshaft to align timing marks.
3. Remove: 
-
upper timing cover 
-
Belt tensioner 
Undo timing belt and put to one side.
< PREV PAGE
NEXT PAGE >