< PREV PAGE
NEXT PAGE >
V70 XC AWD L5-2.4L Turbo VIN 56 B5254T (1998)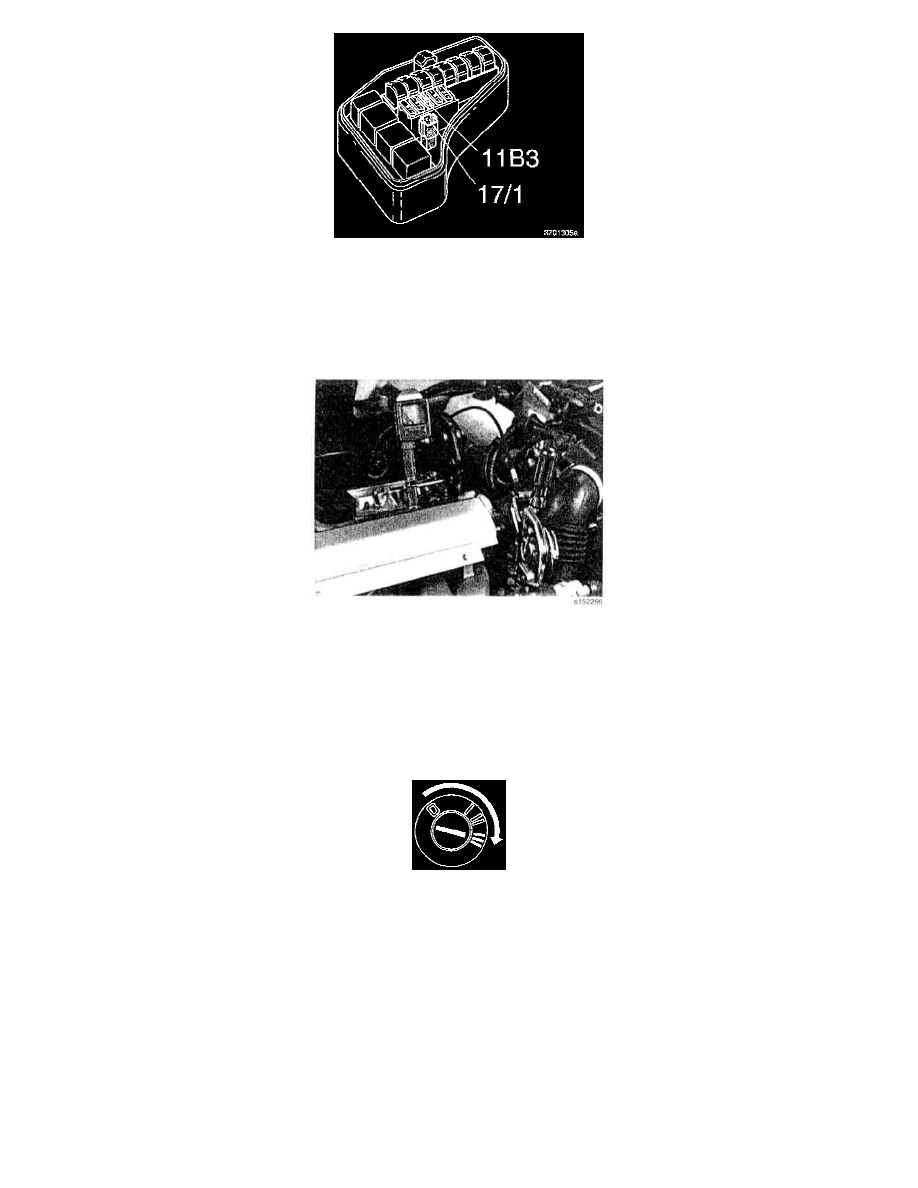 Disconnect fuel pump (FP) and ignition system by removing fuse 11B3.
Note!
Service switch 17/1 can not be used.
Preparations for measuring
5
Use a compression meter 999 9689-4 with extension sleeve 115 8540-3.
6
Measure compression with the engine at operating temperature 
and wide open throttle (WOT)
Press down accelerator pedal (AP) all the way.
Turn the ignition key to the starting position.
Measure compression in all cylinders.
Reinstall the spark plugs so the gasket is placed against the cylinder head. Torque tighten to 25 Nm (18.4 ft. lbs).
Installing
-
components
-
fuse 11B3.
< PREV PAGE
NEXT PAGE >