< PREV PAGE
NEXT PAGE >
V70 XC AWD L5-2.4L Turbo VIN 56 B5254T (1998)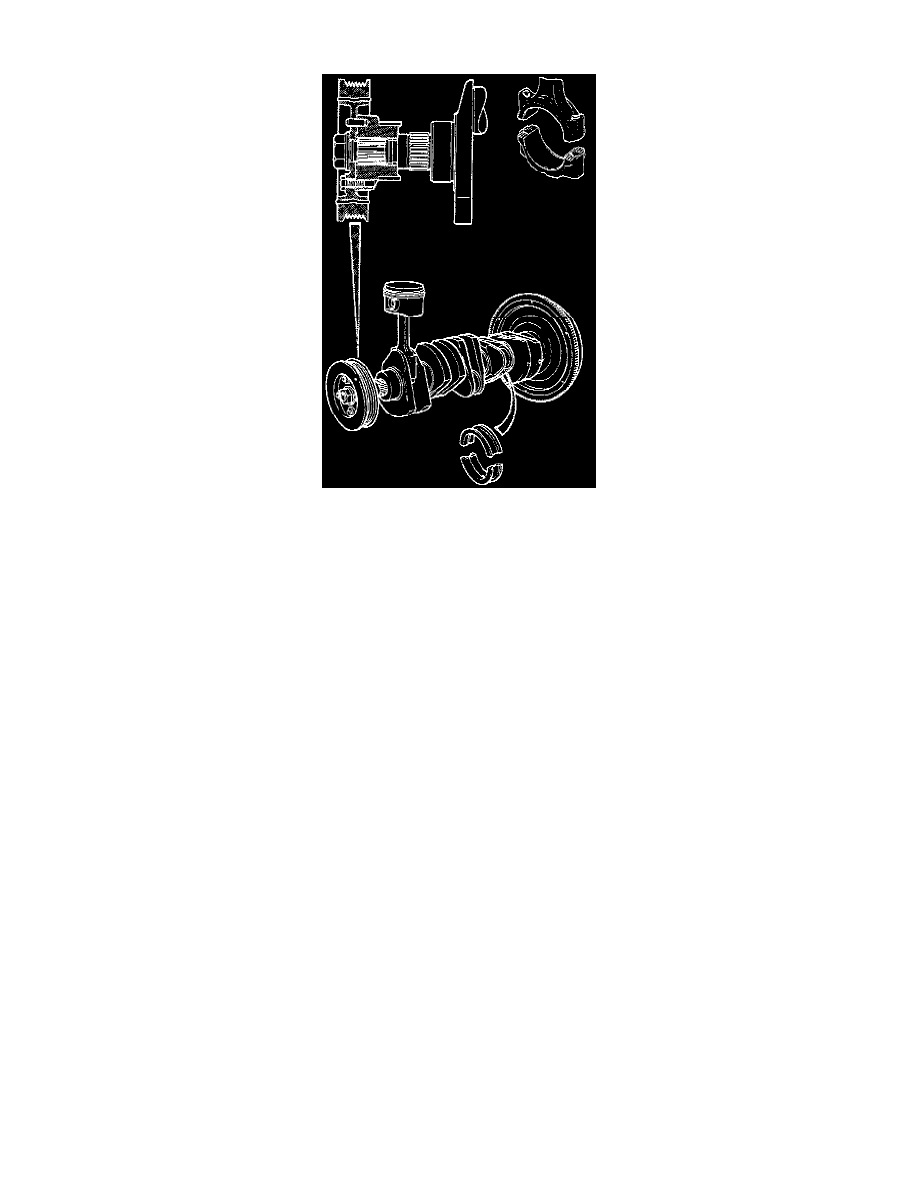 Crankshaft: Description and Operation
Construction Of Crankshaft 
The crankshaft has six main bearings, no. 5 being a thrust bearing. At the front end of the crankshafts are two spline joints, the innermost driving
the oil pump.
The outer joint carries the timing belt pulley and vibration damper. A dummy spline locates and guides the pulley.
Connecting rods are forged and the saw tooth joint between connecting rod and bearing cap locates the bearing cap exactly.
The B5254 and B5234T engine have forged crankshafts providing maximum strength and minimum noise.
< PREV PAGE
NEXT PAGE >