< PREV PAGE
NEXT PAGE >
V70 XC AWD L5-2.4L Turbo VIN 56 B5254T (1998)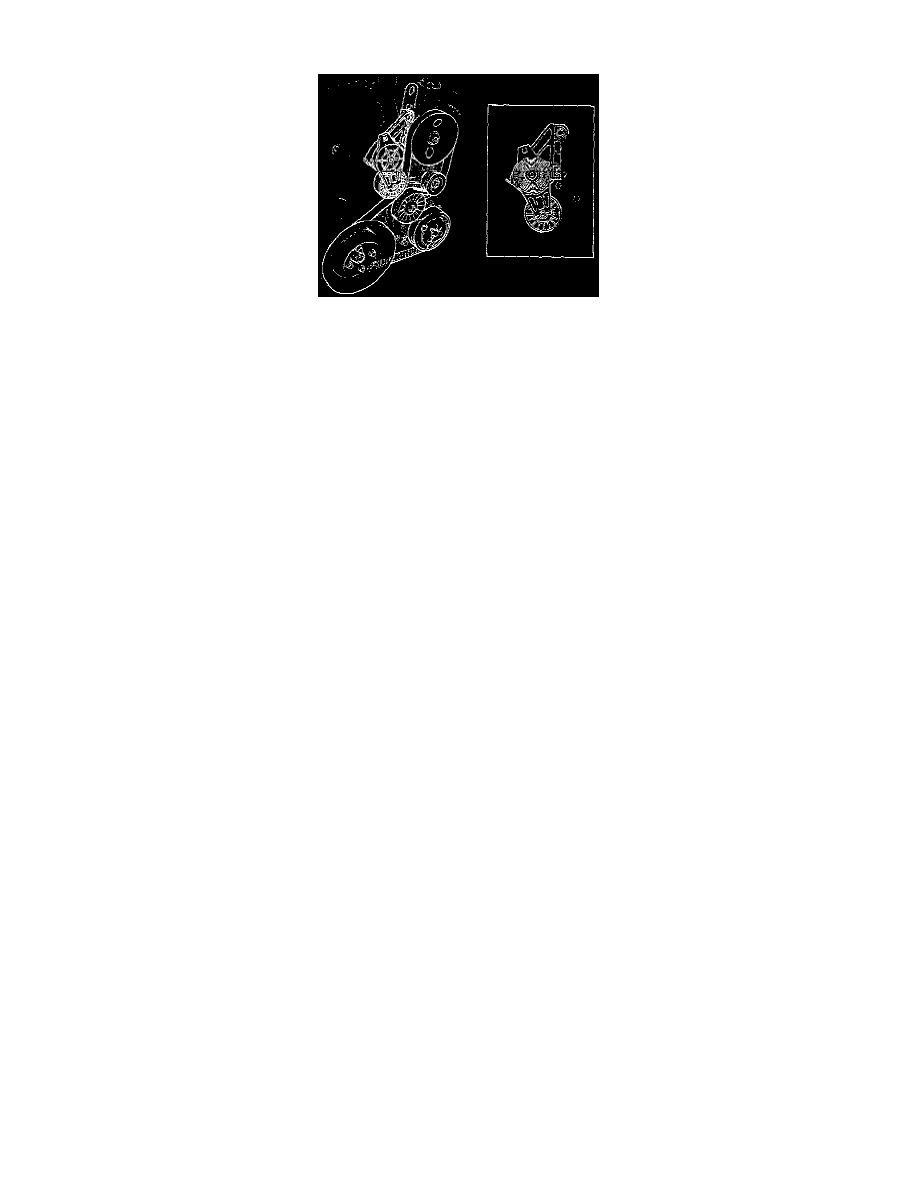 Drive Belt: Description and Operation
Accessory Drive Belt 
The accessories (alternator, power steering (P/S) pump, air conditioning A/C compressor) are driven by a multiple V-belt and tensioned by a
mechanical tensioner. The auxiliaries are all mounted on one bracket.
The tensioner consists of a spring and a friction element. The friction element provides the damping necessary to absorb the small oscillations and
speed variations which occur while the spring maintains the correct belt tension regardless of wear and temperature.
< PREV PAGE
NEXT PAGE >