< PREV PAGE
NEXT PAGE >
V70 XC AWD L5-2.4L Turbo VIN 56 B5254T (1998)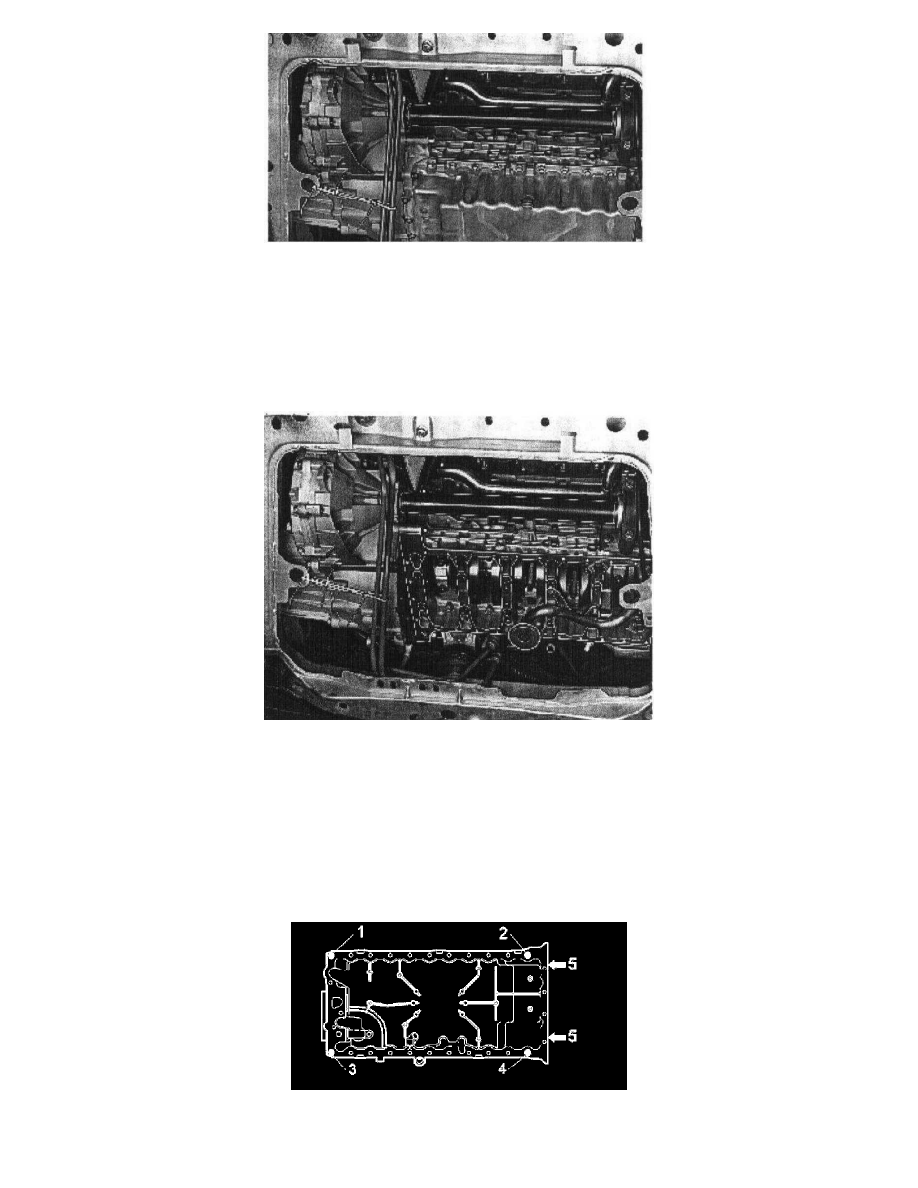 Carefully move the pipes to one side so they are to the left of the division between the engine and the transmission.
Use tie straps or similar to hold in place.
If there is an oil thermostat, detach the cover with the oil line (the screws can be reached by bending the fender liner in the wheelhousing to one side).
Remove all the oil pan screws except for one at each corner.
Use a suitable tool at the marked points to pry apart the joint so the liquid gasket releases. Remove the remaining screws, work the oil pan sideways,
and down to the left.
Cleaning 
Wipe off oil and remove any gasket residue from the bottom engine surfaces using gasket solvent P/N 1161440-1 Scrape with a plastic scraper if
necessary.
Discard O rings and install new rings
Note!  there are two types of O ring.
If reinstalling the same oil pan, clean off using the same method. In addition, wash the pan in degreasing solvent and hot water internally and
externally.
Installation of oil pan. 
Apply liquid gasket P/N 1161 059-9 using a short- bristle roller P/N 951 1205 on the oil pan.
1. Apply sealing compound (pin 1161059-9) to sump sealing surface.
< PREV PAGE
NEXT PAGE >