< PREV PAGE
NEXT PAGE >
V70 XC AWD L5-2.4L Turbo VIN 56 B5254T (1998)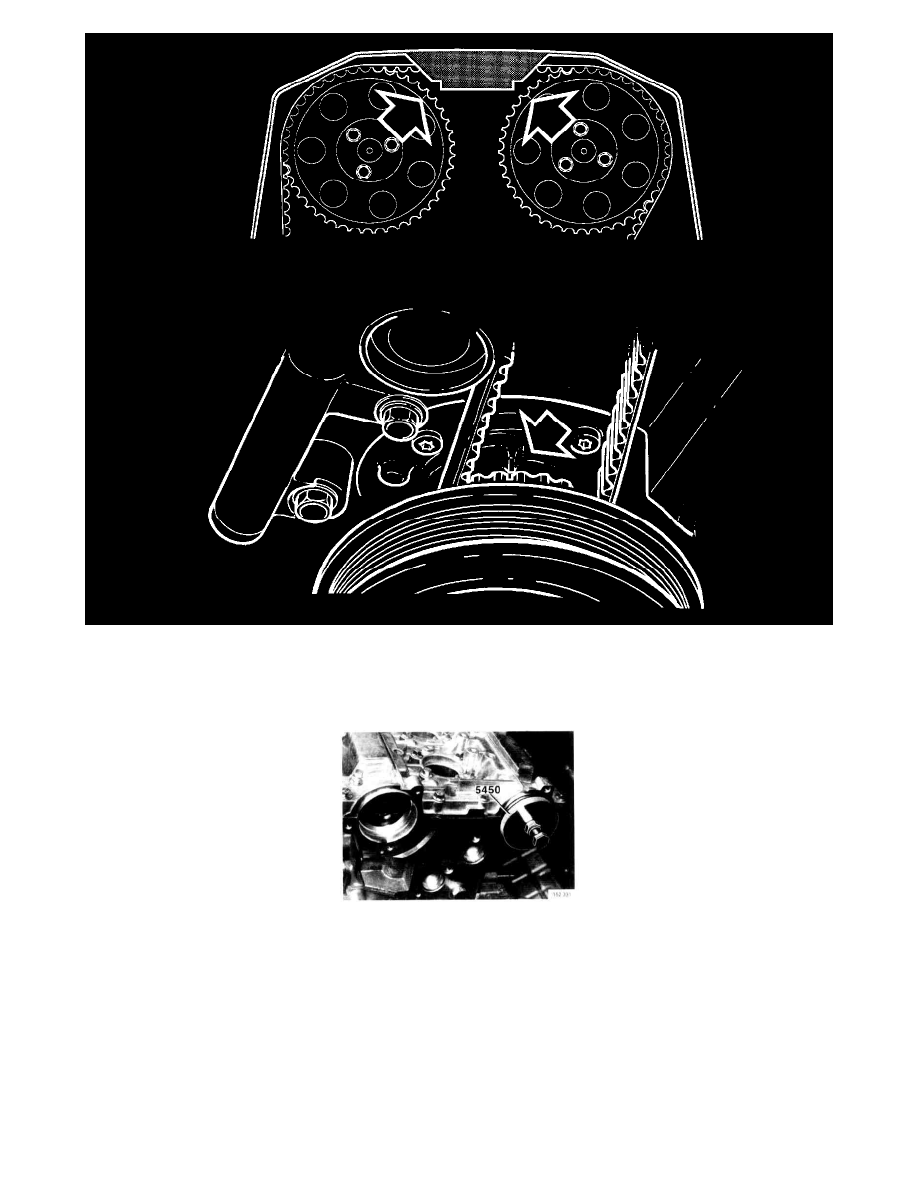 17. Check timing marks:
-
Turn engine crankshaft two revolutions.
-
Check that timing marks on crankshaft and camshaft pulleys are aligned.
-
Install outer timing cover.
18. Install rear camshaft seal:
-
Use drift tool No. 999 5450, or equivalent.
-
Grease seal.
-
Press seal into place.
NOTE:  
-
Seal is normally installed flush with the inner chamfer edge.
-
If there are grooves on the shaft end the seal can be pressed in a further 2 mm by reversing the sleeve.
< PREV PAGE
NEXT PAGE >