< PREV PAGE
NEXT PAGE >
V70 XC AWD L5-2.4L Turbo VIN 56 B5254T (1998)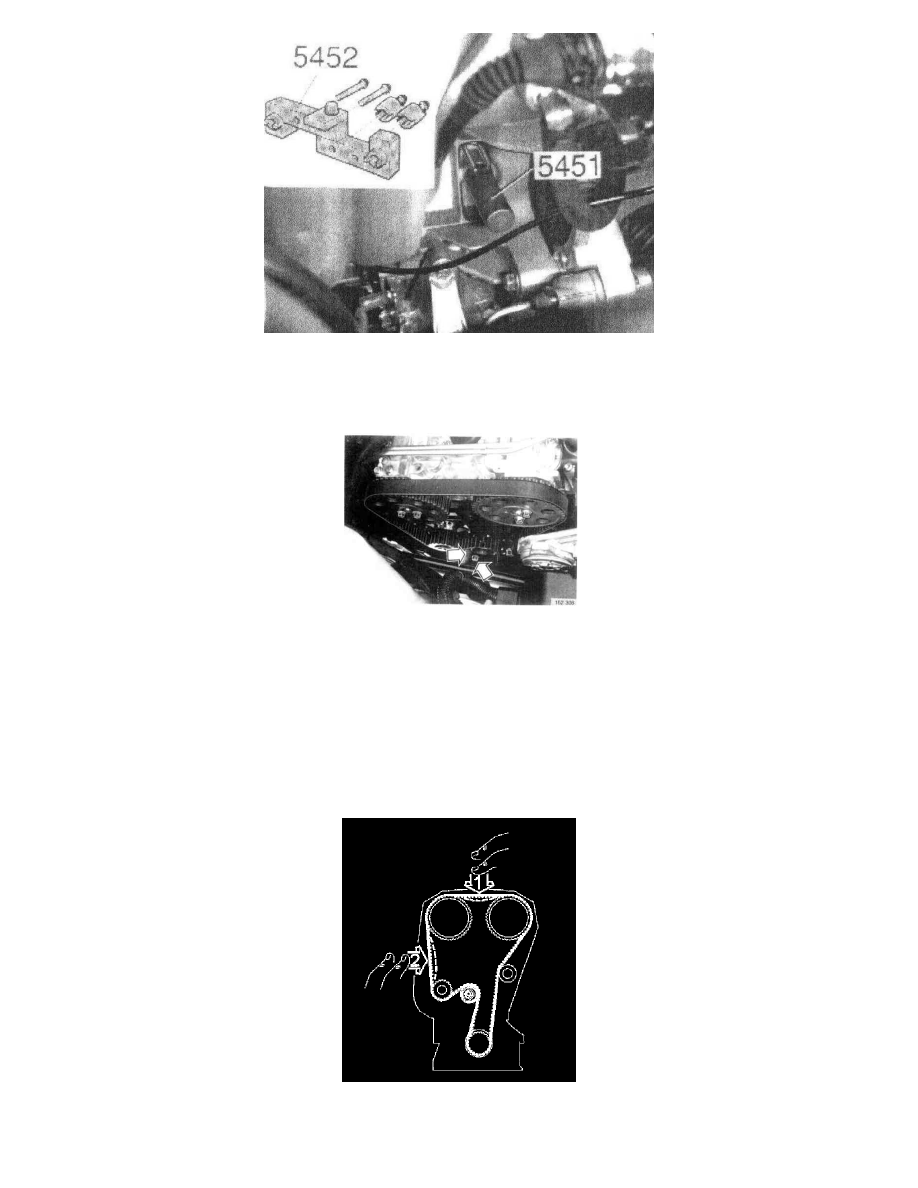 Remove blind cover plug and install gauge 999 5451 for the crankshaft, turn the crankshaft counter-clockwise until it stops against the drift.
Install gauge 999 5452 in the rear edge of camshafts and the extensions.
Install 
-
camshaft pulleys, with two screws so that they precisely act on the pulleys
-
tensioner damping unit
-
timing belt
Note!
Check that the camshaft screw holes are centered, see illustration.
Adjusting the mechanical belt adjuster
If a mechanical belt adjuster is being used, adjust accoreding to Adjusting the Mechanical Belt Adjuster   See: Timing Belt Tensioner/Adjustments
Tighten timing belt 
Remove the lock pin from the tensioner damping unit.
Press hard or knock the belt twice in the direction of arrow (1) and twice in the direction of arrow (2) using a plastic mallet.
Tighten the camshaft pulley screws tighten to 20 Nm 
< PREV PAGE
NEXT PAGE >