< PREV PAGE
NEXT PAGE >
V70 XC AWD L5-2.4L Turbo VIN 56 B5254T (1998)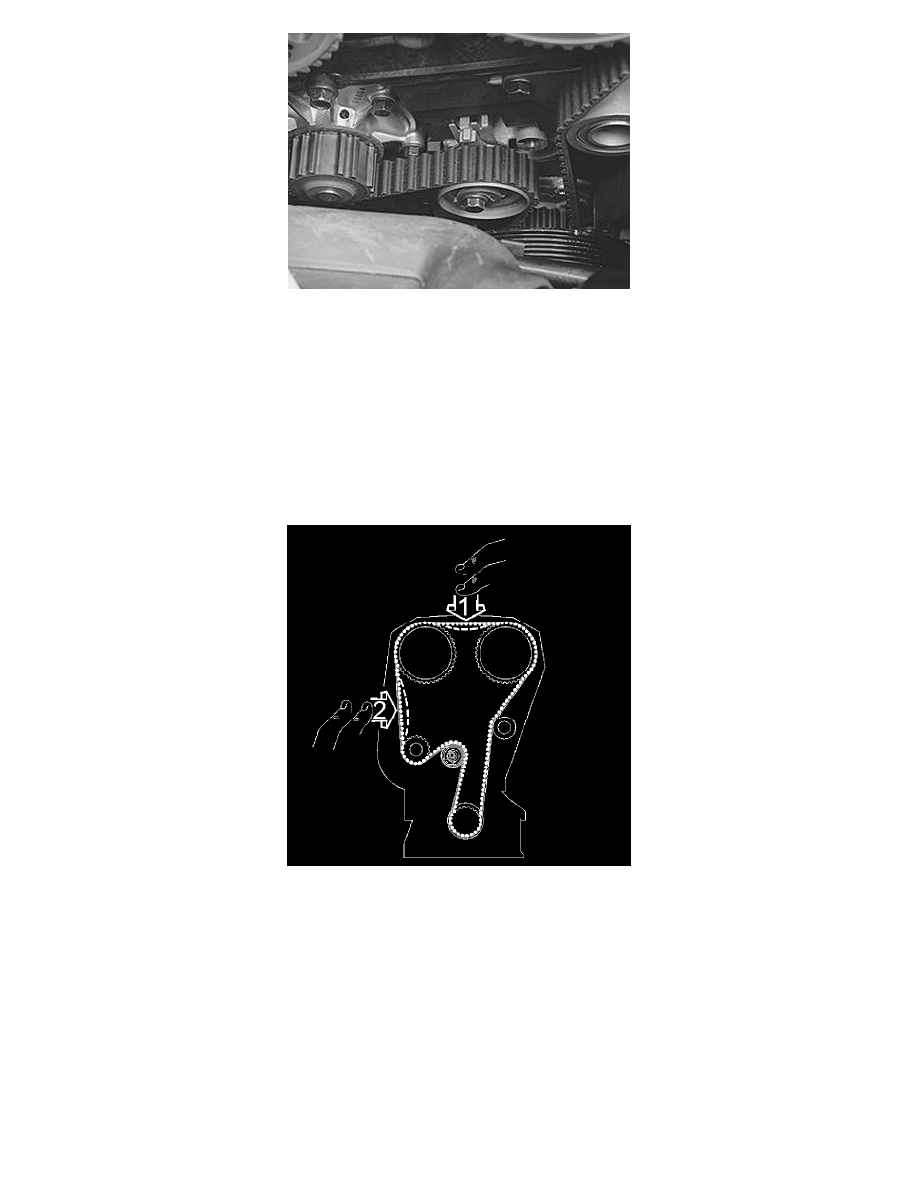 Tighten the timing belt as follows:
-
Turn crankshaft clockwise carefully until the camshaft belt is tensioned.
-
The belt must be tensioned between intake camshaft pulley, idler pulley and crankshaft.
-
Hold the belt tensioner center screw secure and turn the belt tensioner excenter counter clockwise until the tensioner needle passes the marked
position.
-
Then turn the eccentric back so that the needle reaches the marked position corresponding to the relevant temperature.
-
At 20°C (68°F) the needle must be centered in the window.
-
See figure above.
-
Secure the eccentric and tighten the center screw to 20 Nm (15 lb ft)
Check that the needle is in the correct position
If this is not the case a new alignment must be carried out.
Check
Checking markings:
-
Press the belt to see that the indicator on the tensioner moves easily.
-
Install the upper timing belt cover.
-
Turn crankshaft 2 turns and check that the markings on the crankshaft and camshaft pulley correspond.
-
Check that the indicator on the belt tensioner is within the marked area.
< PREV PAGE
NEXT PAGE >