< PREV PAGE
NEXT PAGE >
V70 XC AWD L5-2.4L Turbo VIN 56 B5254T (1998)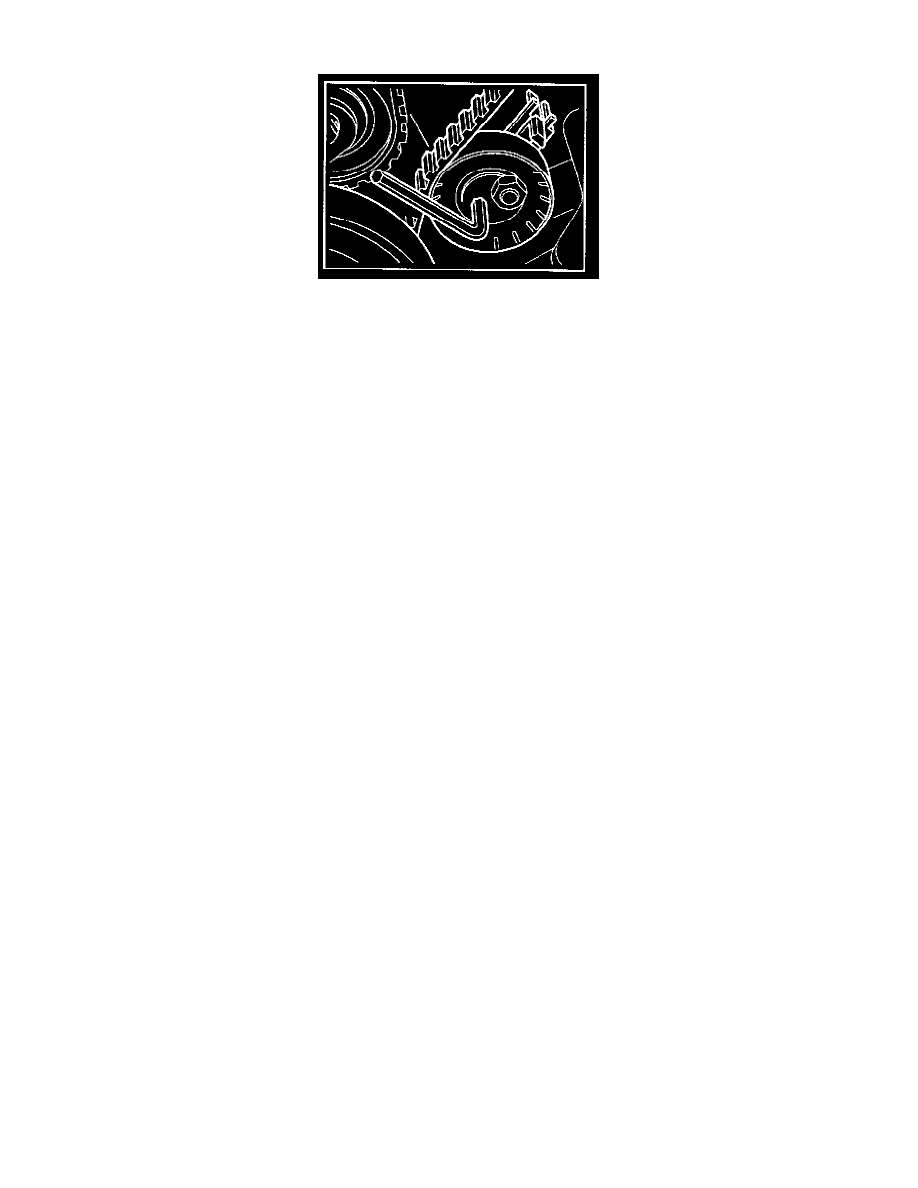 Timing Belt Tensioner: Description and Operation
Mechanical Camshaft Belt Tensioner 
-
All B52XXX engines are equipped with a mechanical camshaft belt tensioner which replaces the old hydraulic tensioner (as of week 32 1997).
-
Rationalization: quality improvement.
-
The camshaft belt tensioners are adjusted using an eccentric to obtain the correct belt tension.
Check belt tension at every 30,000 mile / 45,000 km service.
The timing belt and camshaft belt tensioner replacement interval is 80,000 miles / 120,000 km as before. 
There are 2 new timing belts for the new belt tensioner depending on engine variant:
-
For 10 valves = Yellow text (138 teeth x 0.9 in.)
-
For 20 valves = Red text (142 teeth x 0.9 in.)
< PREV PAGE
NEXT PAGE >