< PREV PAGE
NEXT PAGE >
V70 XC AWD L5-2.4L Turbo VIN 56 B5254T (1998)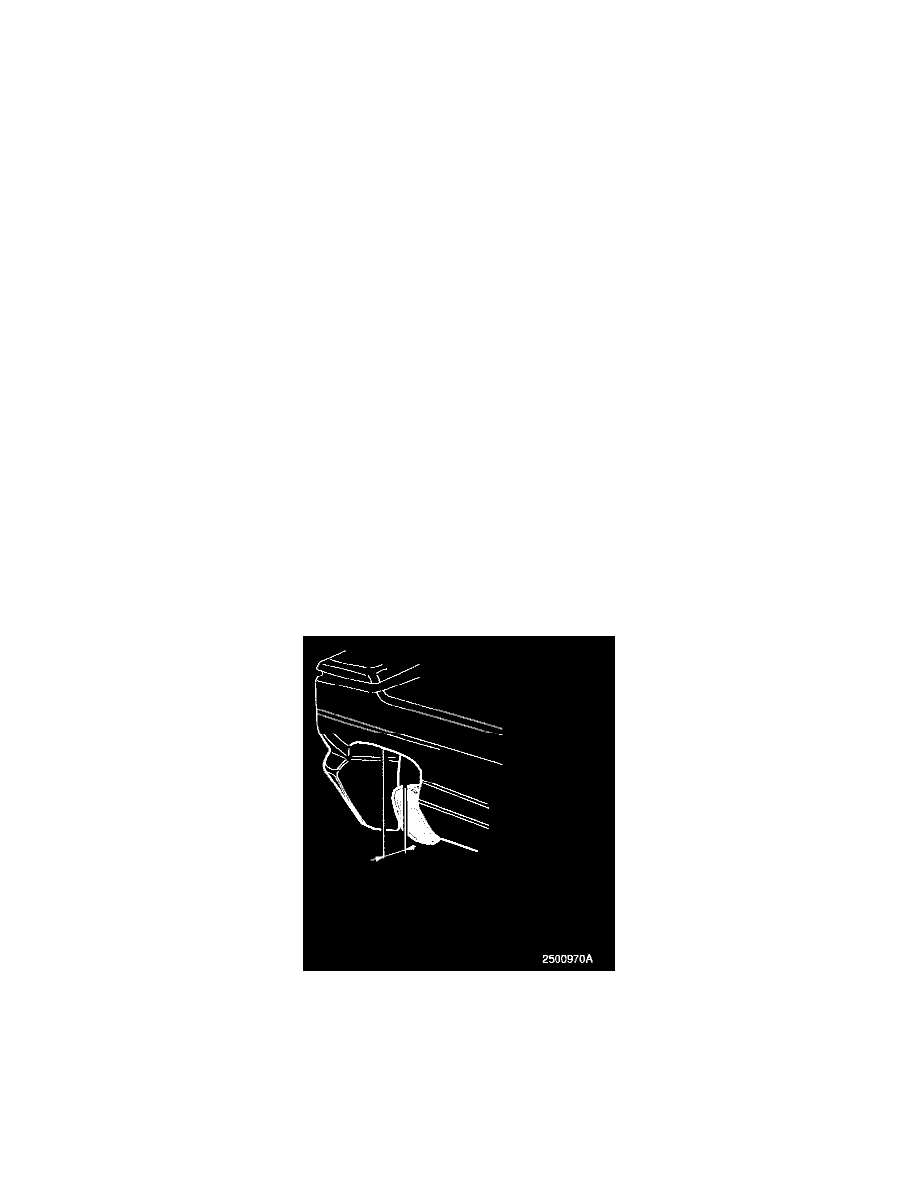 Technical Service Bulletin # 2250012
Date: 981001
Recall - Tailpipe Adjustment
Section   
2
Group 
25
No.
0012
Year
98
Month
10
V70/V70 AWD
1998 - 1999
Recall no.89 Tailpipe, Adjustment
Background:
Due to normal production variability, the tip of the tailpipe may protrude beyond the contour of the rear bumper cover. If the vehicle is equipped with a
third seat, passengers may come into contact with the tailpipe when exiting or entering the vehicle through the cargo area. If the tailpipe is hot this could
result in injury.
Model
Assembly plant
Chassis No:
V701V70 AWD
2
342001 - 559060
V701V70 AWD
3
356958 - 550366
Checking measurement
Check measurement (A) and note reading:
1. If A>/=20 mm (3/4") - No action needed.
2. If A<20 mm (3/4") - Try first to move the tail pipe by doing following steps:
-
Loosen the clamp/screw which holds the tail pipe.
-
Move the tail pipe carefully (if possible) further in under the car.
< PREV PAGE
NEXT PAGE >