< PREV PAGE
NEXT PAGE >
V70 XC AWD L5-2.4L Turbo VIN 56 B5254T (1998)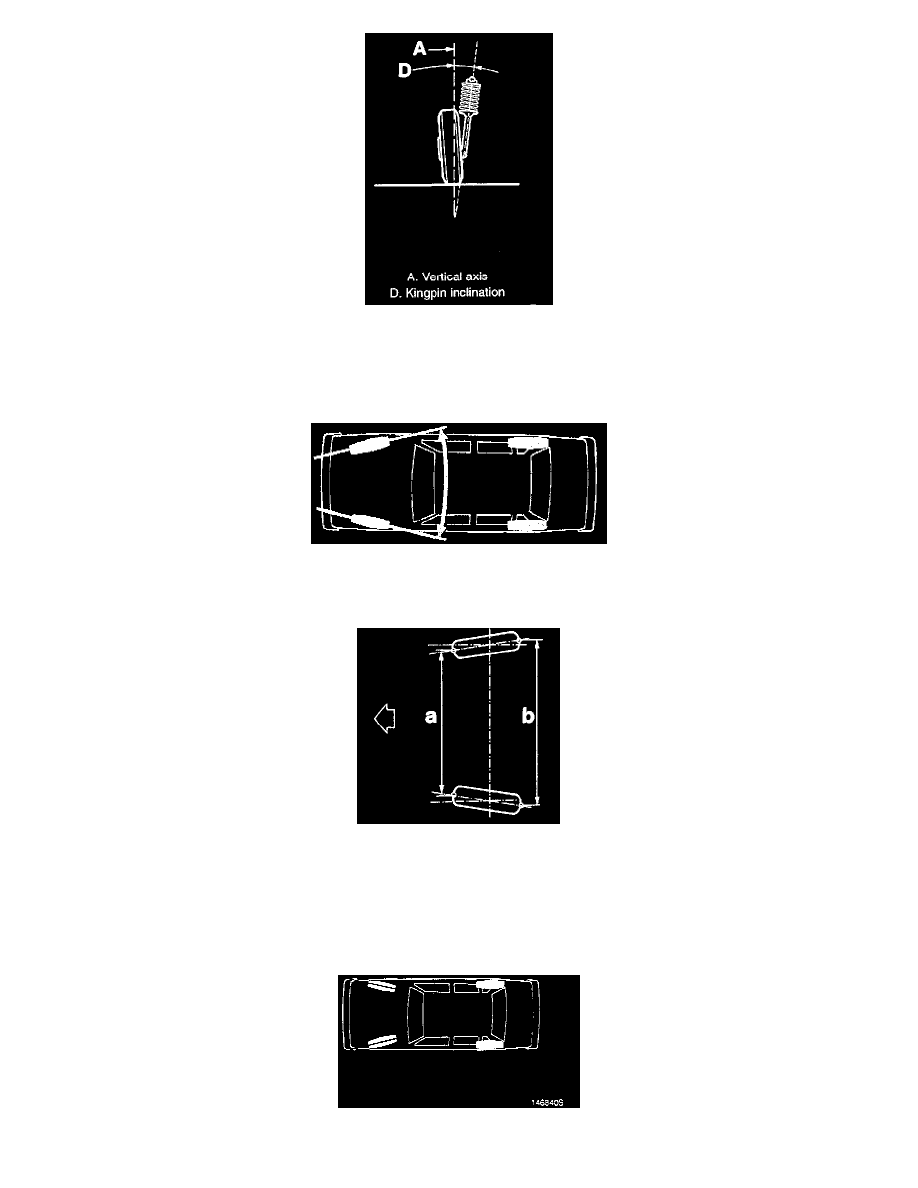 King pin inclination 
Originally king pin inclination (D) referred to king pin lean. Because the car does not have a king pin the inclination corresponds to the angle between
the vertical line (A) and a line through the spring strut.
A real king pin inclination ensures that the wheel turns easily and retains a self centering effect.
King pin inclination cannot be adjusted.
TOE-IN
Toe-in 
With toe-in the front part of the wheel points inwards. Toe-in can either be measured as an angle or as a difference between measurement a and b. See
illustration.
Correct toe-in gives the correct feeling from the road through the steering wheel and assists directional stability.
The toe-in angles are adjusted by the tie-rod length.
Note!  Toe-in should always be adjusted in relation to the car's driving geometric axis (thrust line) which is derived from the rear wheel toe-in. See
Checking and adjusting the wheel alignment.
Toe-out 
< PREV PAGE
NEXT PAGE >