< PREV PAGE
NEXT PAGE >
V70 XC AWD L5-2.4L Turbo VIN 56 B5254T (1998)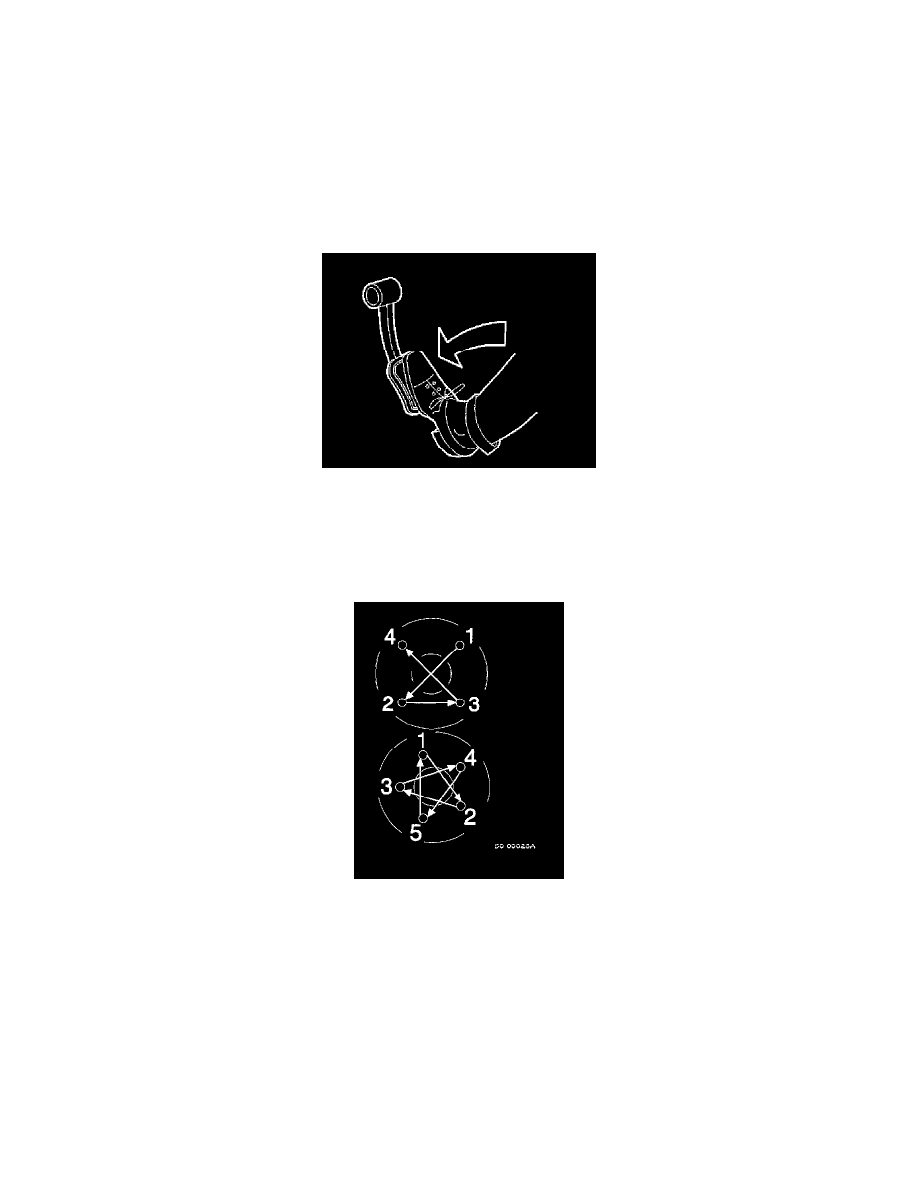 [CCCC11]
Removing bleeding unit
Remove:
- Bleeding unit connection from brake fluid reservoir.
[CCCC12]
Finishing work
- Depress brake pedal repeatedly until brake pistons return to normal position.
- Check brake fluid level and install reservoir cap. Clean up any brake fluid spillage with lukewarm water and car-wash shampoo.
[CCCC13]
Installing wheels
Make sure that brake disc and rim contact surfaces are clean.
- Grease hub center rim guide with anti-rust agent 116 1038-3.
Install:
- Wheel.
- Nuts hand tight. Then tighten them in a star pattern to 110 Nm (81.2 ft lb). It tightening with a nut wrench, use torque bracket 115 8147
Note!
Tightening nuts in a star pattern to a specified torque is important to prevent stresses arising in the brake disc.
< PREV PAGE
NEXT PAGE >