< PREV PAGE
NEXT PAGE >
V70 XC AWD L5-2.4L Turbo VIN 56 B5254T (1998)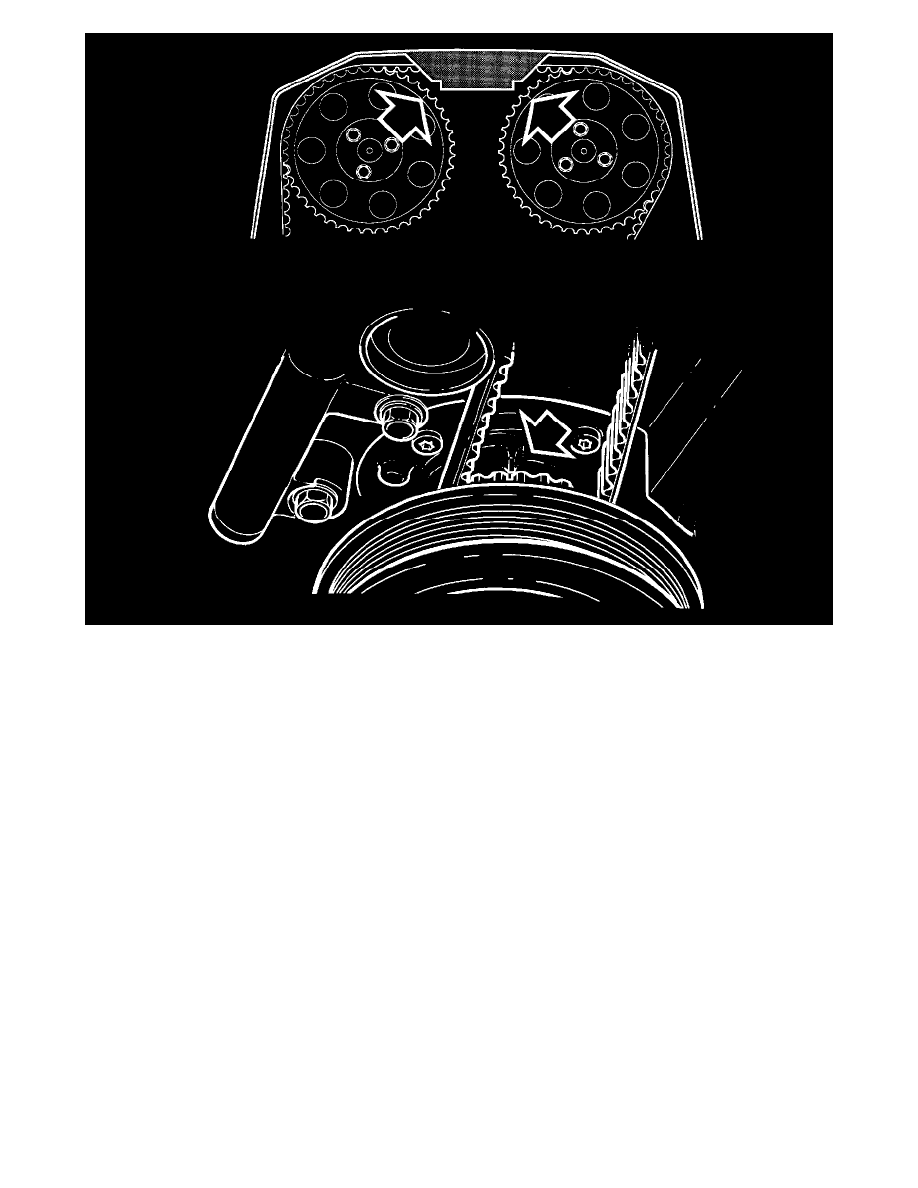 With Straight Up Camshaft Alignment Marks
REPLACING TIMING BELT/IDLER PULLEY/BELT TENSIONER
Special Tools: 999 5433
Note:
As the illustrations in the information are used for different model years and/or models, certain variations may occur. However, the
essential information in the illustrations is always correct.
Remove components
Caution!
Remove the ignition key from the ignition switch before beginning work.
Note!
Crankshaft or camshaft must not be rotated under any circumstances more than is listed below. Failure to follow these instructions may
cause damage to the valves.
< PREV PAGE
NEXT PAGE >