< PREV PAGE
NEXT PAGE >
V70 XC AWD L5-2.4L Turbo VIN 56 B5254T (1998)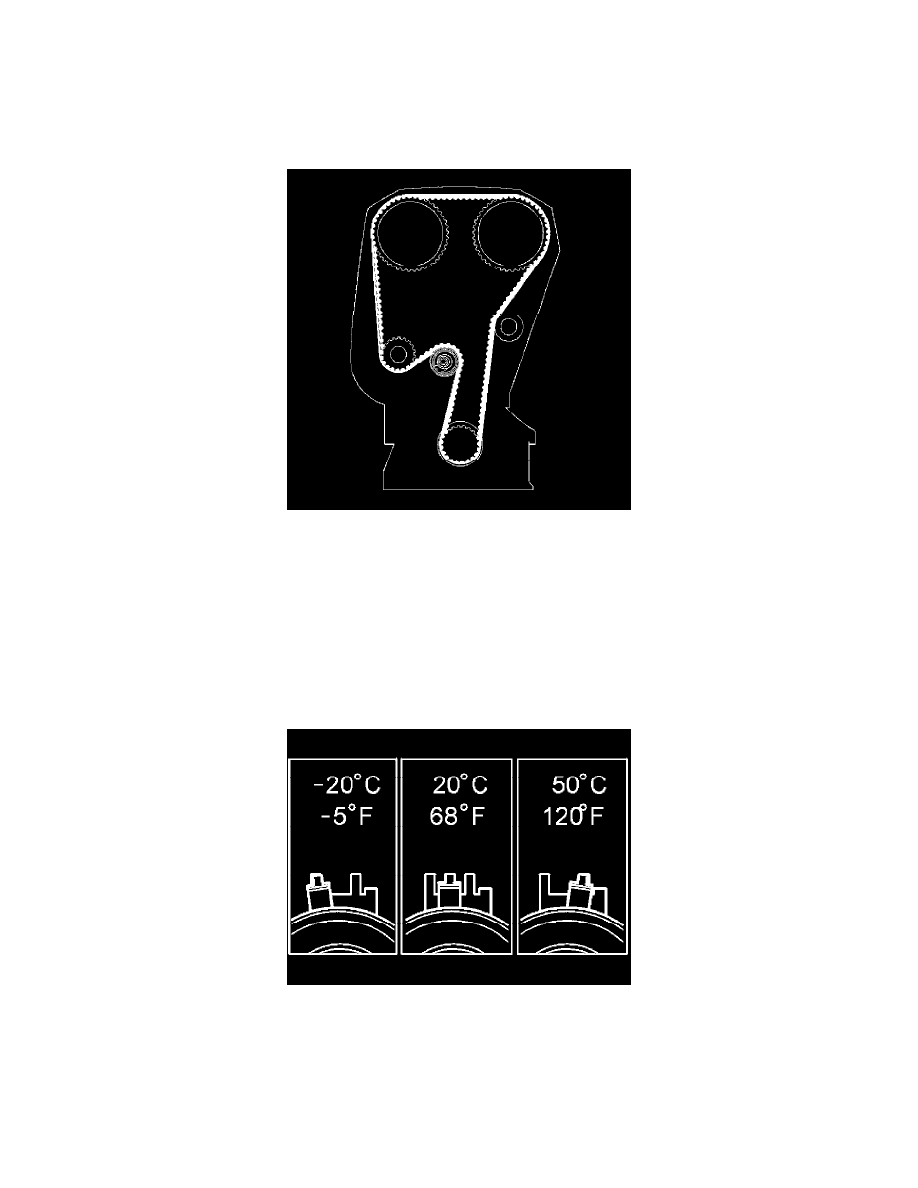 -
When replacing, screw the tension pulley into place with the center screw.
-
Screw in the center screw by hand.
-
Ensure that the tensioner fork is centered over the cylinder block rib.
-
Ensure that the allen hole on the eccentric is at "10 o'clock".
 
 
Installing camshaft belt
Install the new belt as follows:
-
Install new camshaft belt over crankshaft pulley wheel.
-
Install vibration damper. Tighten the center nut to 180 Nm (133 lb ft) Use counterhold 999 5433. Remove counterhold and install new screws.
Tighten the screws to 25 Nm (18 lb ft) and angle tighten 30 degrees
Then install the new belt in the following order:
1. idler pulley.
2. intake camshaft pulley.
3. exhaust camshaft pulley.
4. water pump.
5. belt tensioner.
Tighten timing belt
This adjustment is always carried out on a cold engine.
Suitable temperature is approximately 20°C/68°F.
At higher temperatures, for example with engine at operating temperature or at higher ambient temperature, the needle is further to the right.
The illustration shows the needle position when adjusting the camshaft belt tensioner at different engine temperatures.
< PREV PAGE
NEXT PAGE >