< PREV PAGE
NEXT PAGE >
V70 XC AWD L5-2.4L Turbo VIN 56 B5254T (1998)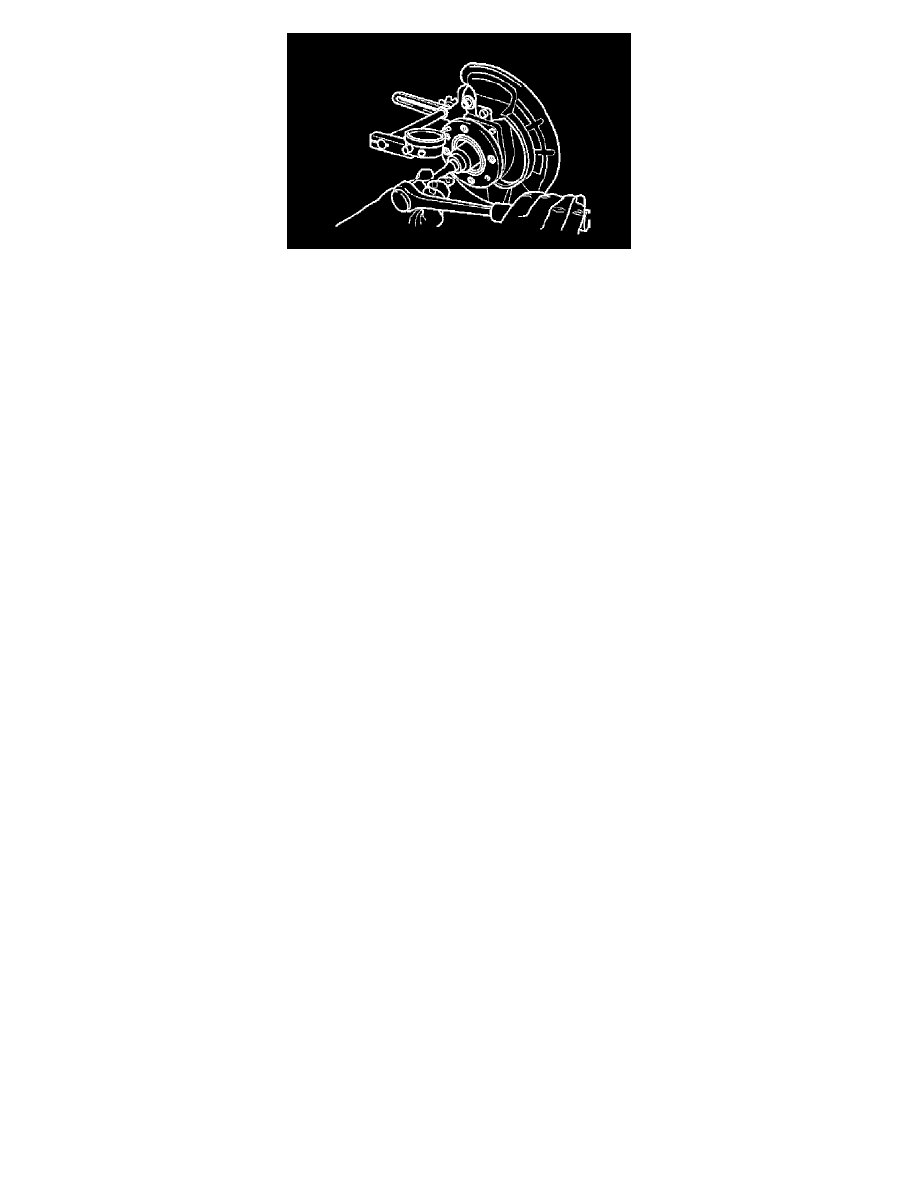 -
Put the test gauge point against the hub flange as in the illustration.
-
Rotate hub gently. Use a wheel wrench as an aid on the front hub.
Note:  Illustration shows testing front.
-
Note test gauge run-out. Hub lateral run-out must not exceed 0.020 mm (0.00079").
-
Replace hub if maximum lateral run-out exceeds 0.020 mm (0.00079"). 
Finishing
-
Install brake disc on hub, lining up marks.
Tighten locating pin and bolt to 8 Nm (6 ft. lbs.).
-
Go to Brake disc front, replacement or Brake disc rear, replacement.
< PREV PAGE
NEXT PAGE >