< PREV PAGE
NEXT PAGE >
V70 XC AWD L5-2.4L Turbo VIN 56 B5254T (1998)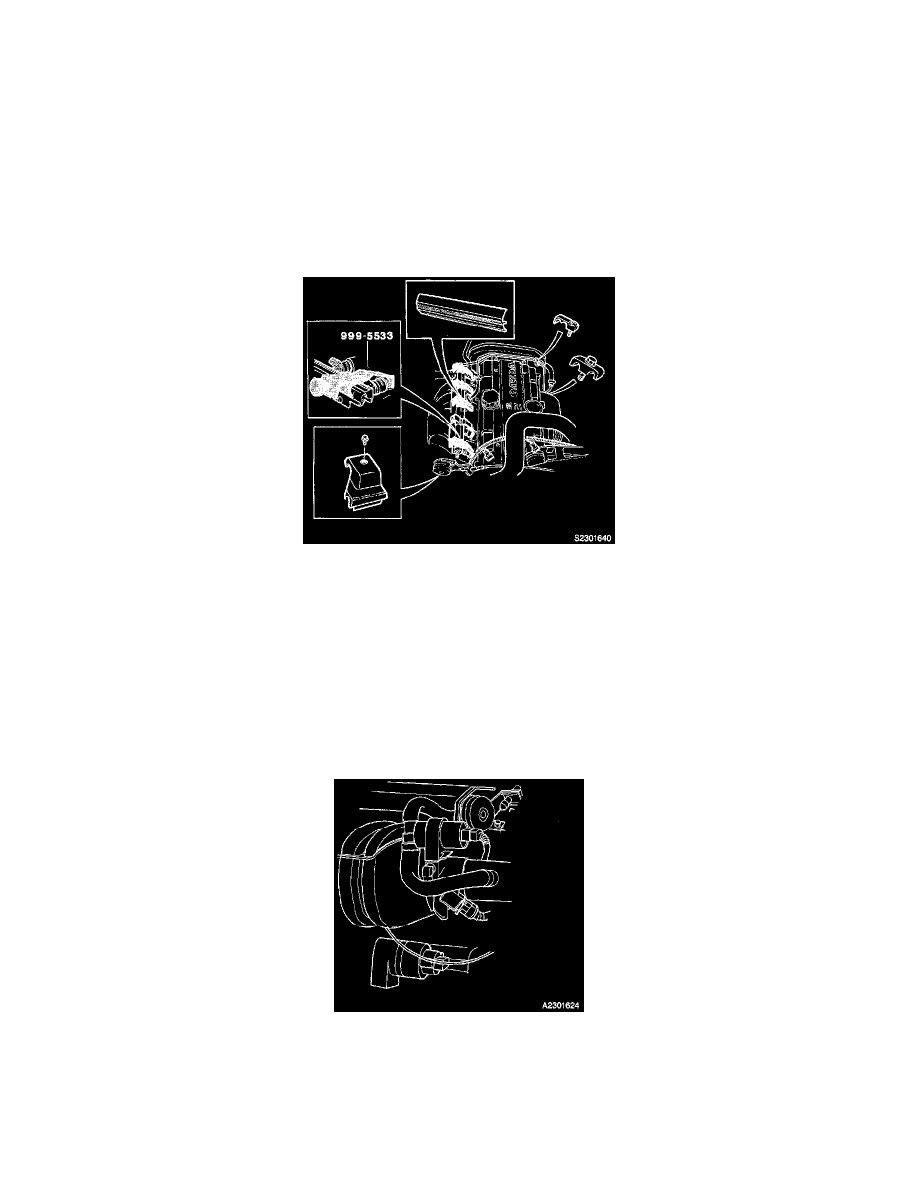 Knock Sensor: Service and Repair
REPLACING KNOCK SENSOR
Special Tools: 999 5533 (5), 999 5474
Preparations
Remove:
-
Battery negative lead.
-
Throttle pulley cover.
-
Throttle cable.
-
Spark plug cover.
-
Crankcase ventilation from the cylinder head.
Removing Fuel Rail With Injectors
Remove:
-
Fuel rail cover
-
Injector connectors
-
Fuel line clips (2) and fuel rail mounting screws (2)
-
Install the five holders 999 5533 on injectors.
-
Remove the clip to the vacuum pipe from the pressure regulator.
-
Put a tie strap around delivery line and injector 1 holder to prevent them twisting and leaking fuel.
-
Carefully lift up injectors and fuel rail and place on a protective cover on top of engine.
NOTE!  Handle injectors carefully to avoid damage to nozzles and needles.
Removing hoses and Connectors
Remove:
-
Front charge air pipe.
-
Air Cleaner (ACL) inlet hose.
-
Canister Purge (CP) Valve hose at Intake manifold.
-
Pipe from pressure regulator and place on top of engine.
< PREV PAGE
NEXT PAGE >