< PREV PAGE
NEXT PAGE >
V70 XC AWD L5-2.4L Turbo VIN 56 B5254T (1998)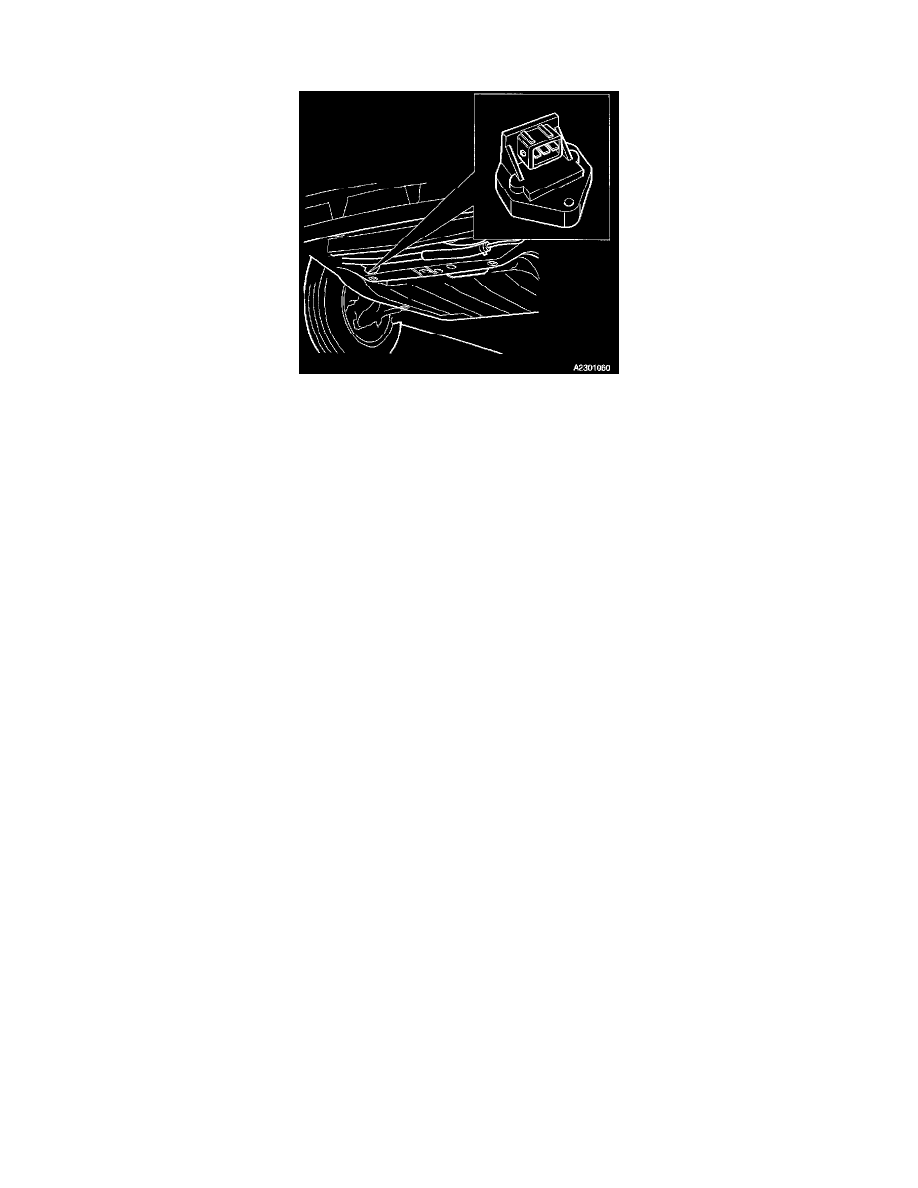 Vertical Acceleration Sensor: Description and Operation
ACCELEROMETER
The Piezoelectric Accelerometer is used to detect unevenness in the road surface which is transferred to the engine via the sub-frame. When
unevenness exceeds a certain level the misfire diagnostic is switched OFF.
The accelerometer receives 5 V from the Engine Control Module (ECM). Its output signal is approx. 2.5 V for a stationary car. When there is vertical
movement the signal will oscillate around 2.5 V.
The Accelerometer is mounted on the sub-frame.
< PREV PAGE
NEXT PAGE >