< PREV PAGE
NEXT PAGE >
V70 XC AWD L5-2.4L Turbo VIN 56 B5254T (1998)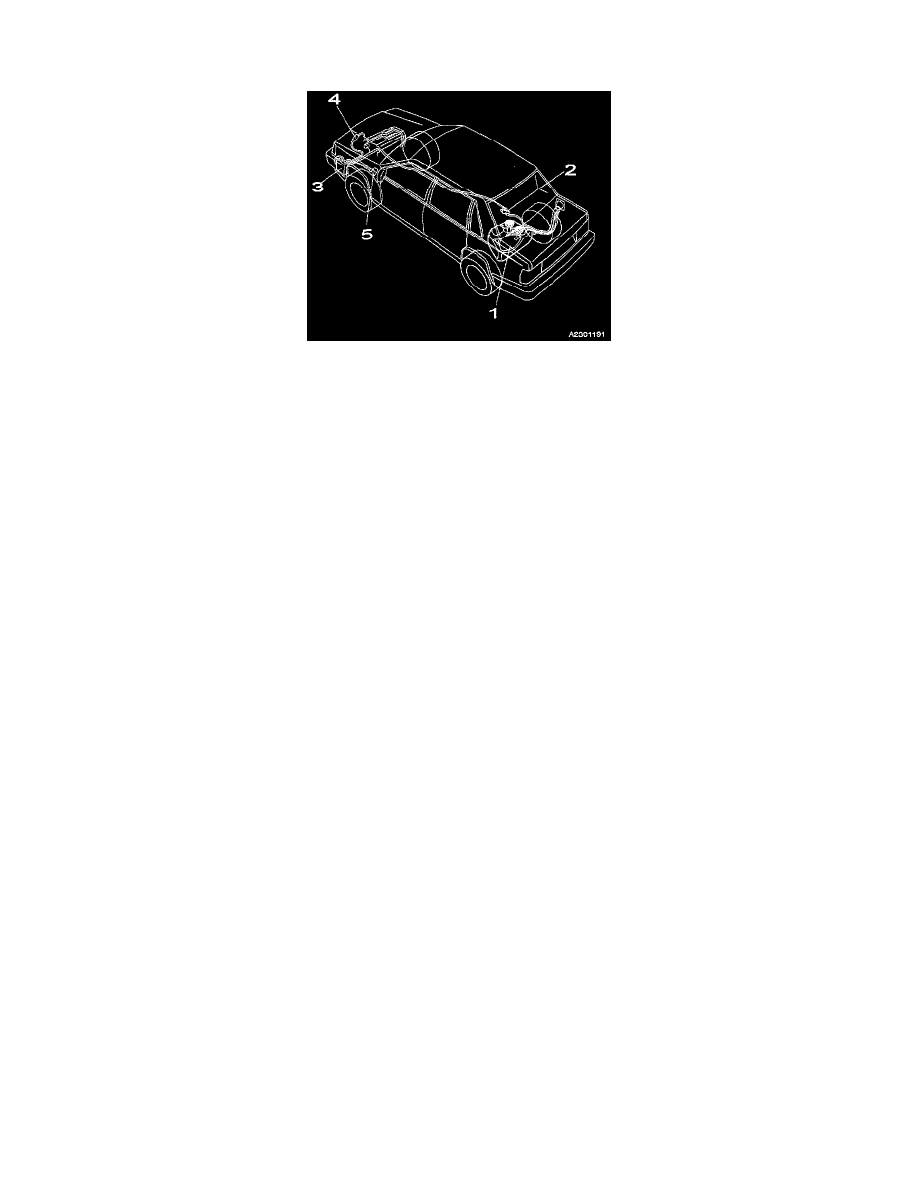 Canister Purge Control Valve: Description and Operation
CANISTER PURGE VALVE
The Canister Purge (CP) Valve (4) is located between the EVAP canister and the engine intake manifold, the valve is used to control the flow
of fuel vapor from the EVAP canister to the engine. It is connected to a 12 V supply from the main relay and to the engine control module
(ECM). The engine control module (ECM) opens the valve by grounding the cable.
Control
Normally the canister purge (CP) valve is closed and only opens when the engine control module (ECM) is emptying the canister. When the
EVAP canister is emptied the valve is first pulsed, this pulsing increases to bring the mixture from the canister up to a value which varies
according to engine load and speed. Because of the negative pressure in the inlet manifold, fresh air is sucked into the engine through the
EVAP canister opening or through the EVAP canister shut-off valve. As the air passes through the EVAP canister, fuel stored in the activated
charcoal is drawn into the engine and burned.
< PREV PAGE
NEXT PAGE >