< PREV PAGE
NEXT PAGE >
V70 XC AWD L5-2.4L Turbo VIN 56 B5254T (1998)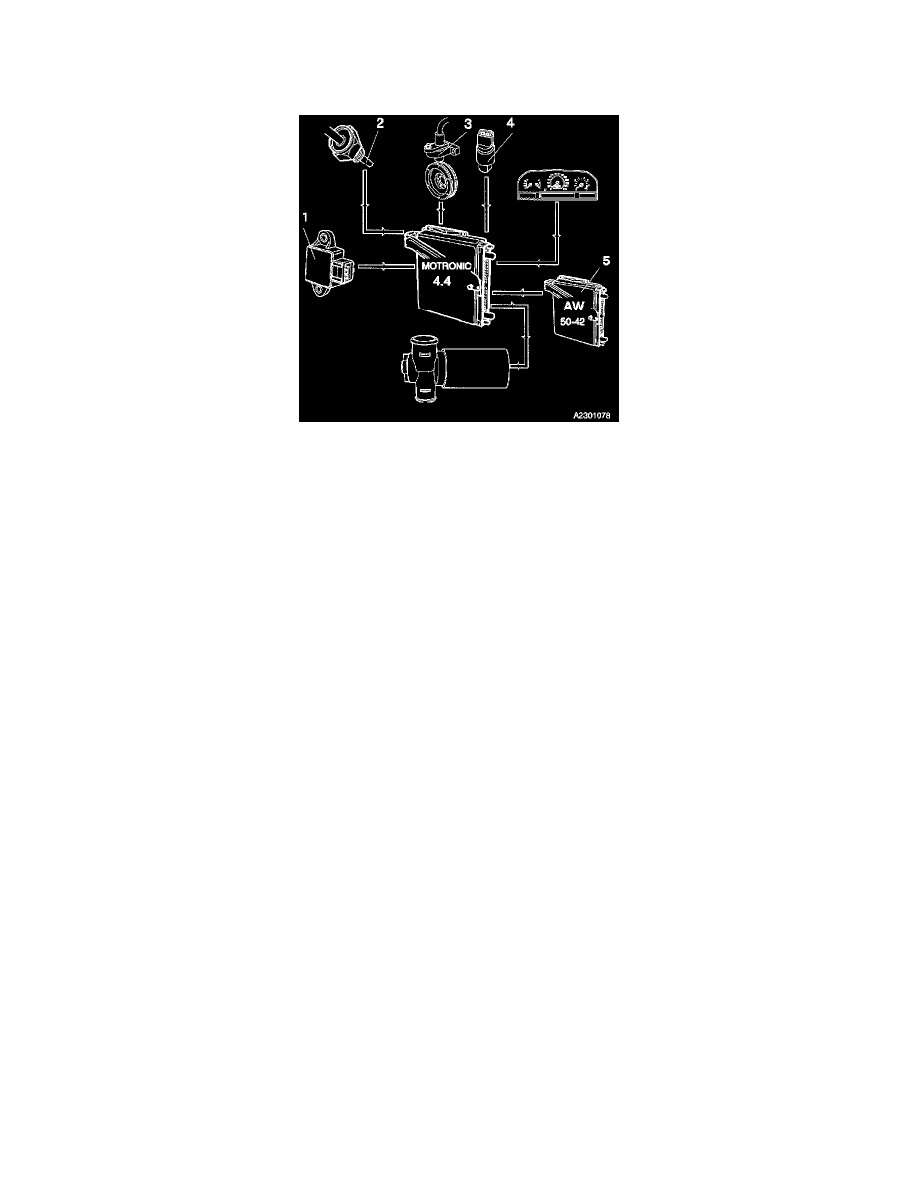 Idle Speed/Throttle Actuator - Electronic: Description and Operation
Overview
IDLE AIR CONTROL VALVE CONTROL - OVERVIEW
There are two reasons that the Engine Control Module (ECM) controls the Idle Air Control (IAC) Valve. To maintain a constant idling speed
regardless of load and to regulate negative pressure to the engine.
The engine control module (ECM) computes the output signals to the idle air control (IAC) valve (7) using information from:
- Throttle Position (TP) Sensor (1)
- Engine Coolant Temperature (ECT) Sensor (2)
- Engine Speed (RPM) Sensor (3)
- Pressure Switch (Pressostat) (4)
- Combined Instrument Panel, speed signal (6).
Information from the transmission control module (TCM) (5) regarding gear selector position is also used.
< PREV PAGE
NEXT PAGE >