< PREV PAGE
NEXT PAGE >
V70 XC AWD L5-2.4L Turbo VIN 56 B5254T (1998)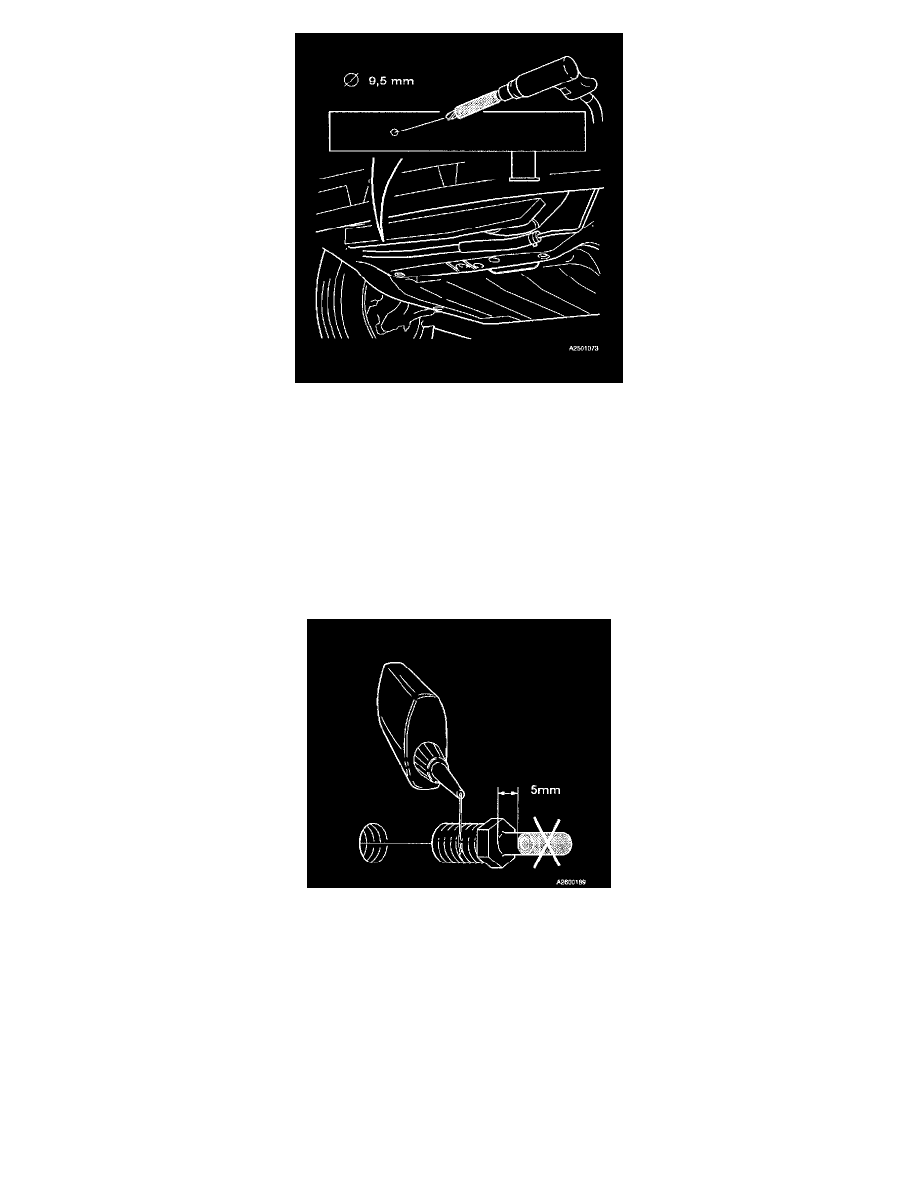 Remove the airguide for the radiator.
Drill out the existing hole in the charge air cooler (CAC) with a 9.5 mm (3/8") drill bit.
Wipe clean any drillchips of the hole and the surrounding area with cleaner H, P/N 1161436-9.
2
Installing the plug
Caution!
Do not over tighten the nipple, to avoid damaging the tank.
Cut of the tip of the nipple so that 5 mm (3/16") remains.
Apply quick drying adhesive (P/N 1161434-4) on the nipple threads.
Screw in the nipple.
Install the air guide for the radiator.
Start engine to ensure engine operation.
WARRANTY STATEMENT: Claims may be submitted under the New Car Warranty when there is a documented customer complaint, using claim type
01.
Operation No.
Labor description
Time allowance
< PREV PAGE
NEXT PAGE >