< PREV PAGE
NEXT PAGE >
V70 XC AWD L5-2.4L Turbo VIN 56 B5254T (1998)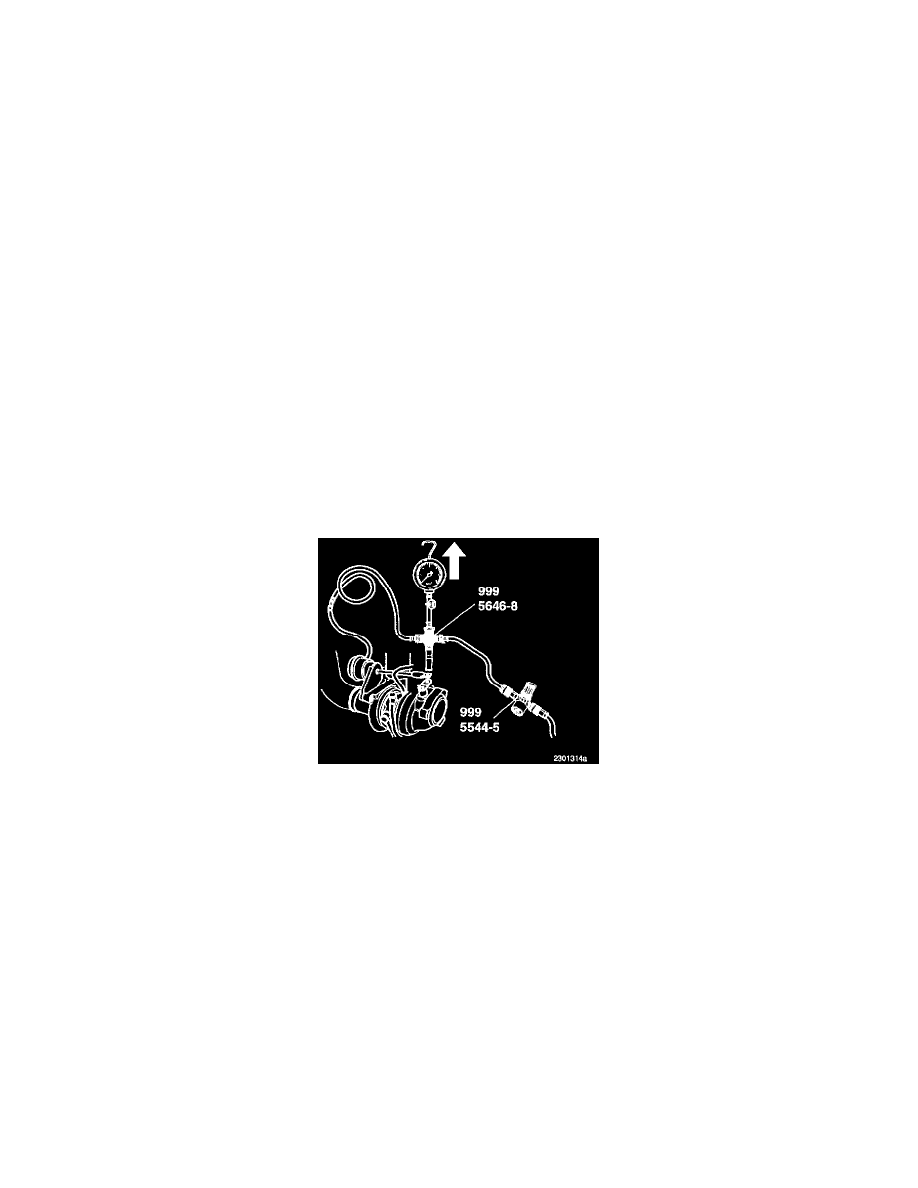 Variable Boost Control Solenoid: Technical Service Bulletins
Boost Pressure Control Valve - Checking and Adjusting
SECTION
2
GROUP
25
NO.
810
DATE
Sep. -98
Checking and adjusting boost pressure control (BPC) valve on the turbocharger (TC)
850, S70/V70/C70  1994-
REFERENCE: TP 2318201, SECTION 2 (23, 28), ENGINE MANAGEMENT SYSTEM MOTRONIC 4.4; 850 (B5254T) 1997-
This Service Bulletin replaces the earlier edition of Service Bulletin 25-810, dated July 1996, which should be discarded.
Checking and adjusting boost pressure control (BPC) valve on the turbocharger (TC)
Special tools:
Regulator
999 5544-5
Pressure gauge
999 5646-8
Manometer
1
Use a pressure gauge to measure adjusting pressure.
To ensure correct measurements the pressure gauge should always hang vertically when taking readings.
Removing heat deflector plate
2
Remove:
< PREV PAGE
NEXT PAGE >