< PREV PAGE
NEXT PAGE >
V70 XC AWD L5-2.4L Turbo VIN 56 B5254T (1998)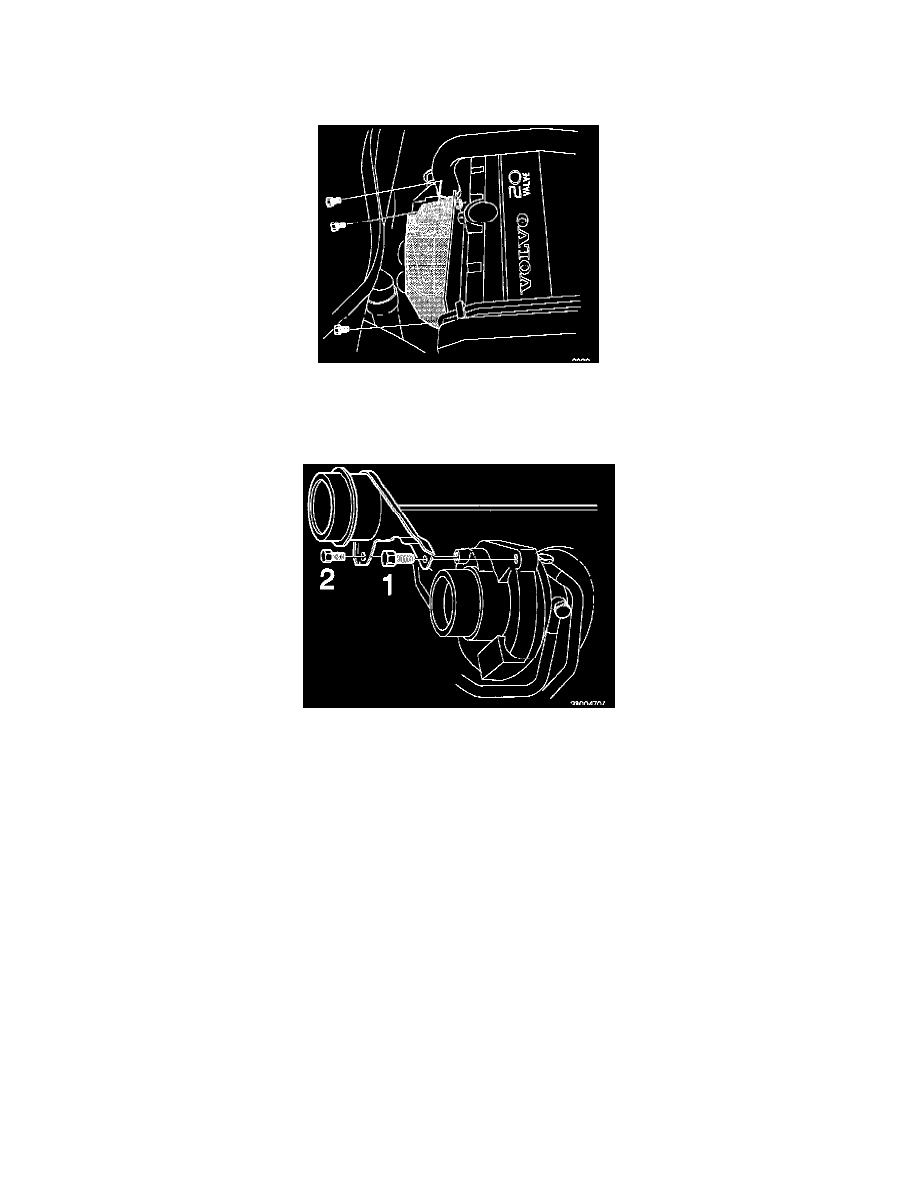 Wastegate Actuator: Service and Repair
REPLACING BOOST PRESSURE CONTROL VALVE PRESSURE SERVO
Special Tools: 998 5496, 999 5230, 999 5544
Preparations
Remove:
-
Turbocharger (TC) heat shield.
Removing Pressure Servo
Remove:
-
Boost Pressure Control (BPC) Valve spindle lock pin.
-
Turbocharger (TC) control valve hose.
-
Fresh air hose from turbocharger (TC) and Mass Air Flow (MAF) Sensor and move to one side.
NOTE!  Remove the following in the order specified.
-
Rear pressure servo screw (1)
-
Front pressure servo screw (2).
Installation of Pressure Servo
Install:
-
New pressure servo.
-
Screws and tighten to 20 Nm (14.76 ft.lb.).
< PREV PAGE
NEXT PAGE >