< PREV PAGE
NEXT PAGE >
V70 XC AWD L5-2.4L Turbo VIN 56 B5254T (1998)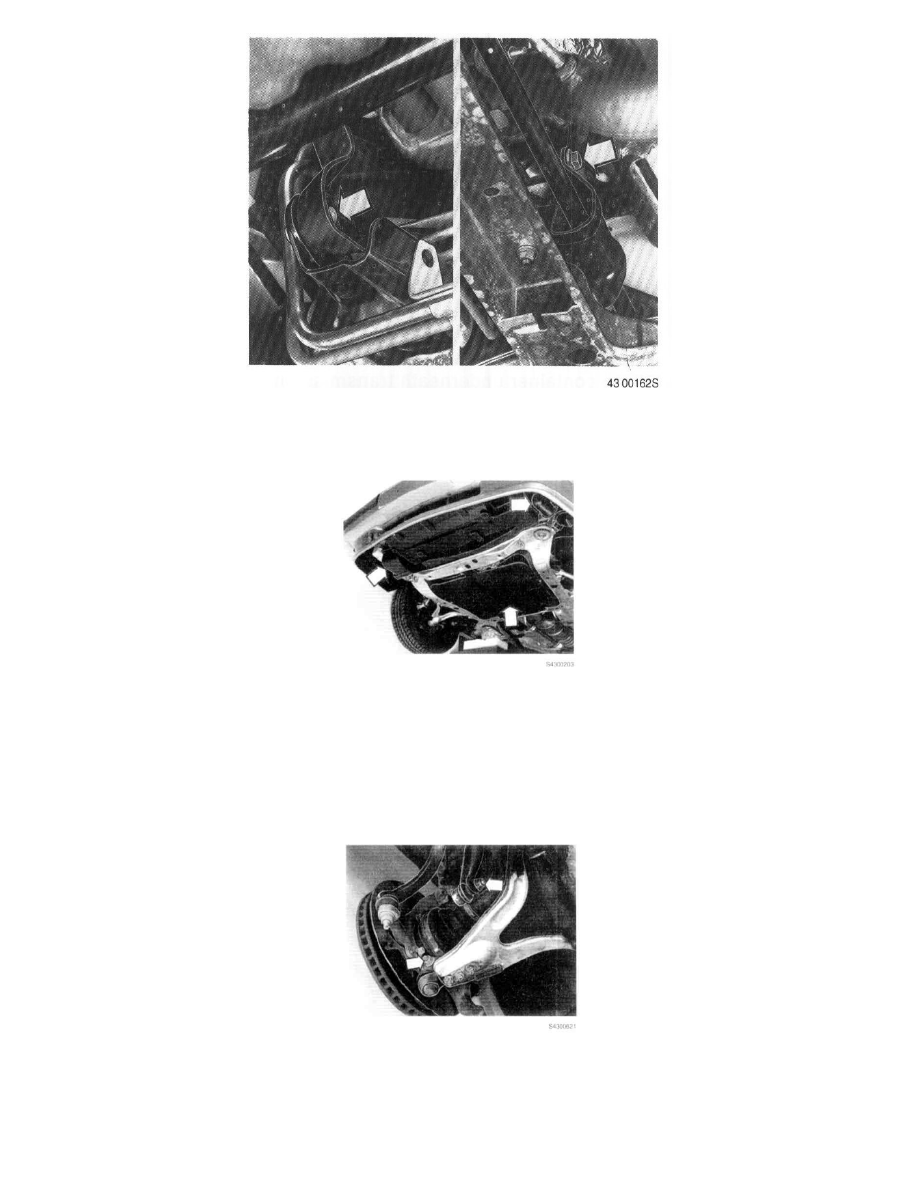 31. On right-hand drive models: 
-
Install steering gear guard plate.
Tighten the two bolts to: 80 Nm
32. Install:
-
EVAP canister holder and hose on sub-frame.
Clip all hoses to frame with a band clamp.
-
Splash-guard under engine. (Early type)
-
The front cover.
Press into position at front.
Press forward and press upward at rear so that guide spigot is seated in slot.
Install screws.
33. Reinstallation of link/ball joint to wheel spindle
-
Remove protective sleeve.
NOTE:  Take care that the ball joint boot is not damaged.
< PREV PAGE
NEXT PAGE >