< PREV PAGE
NEXT PAGE >
V70 XC AWD L5-2.4L Turbo VIN 56 B5254T (1998)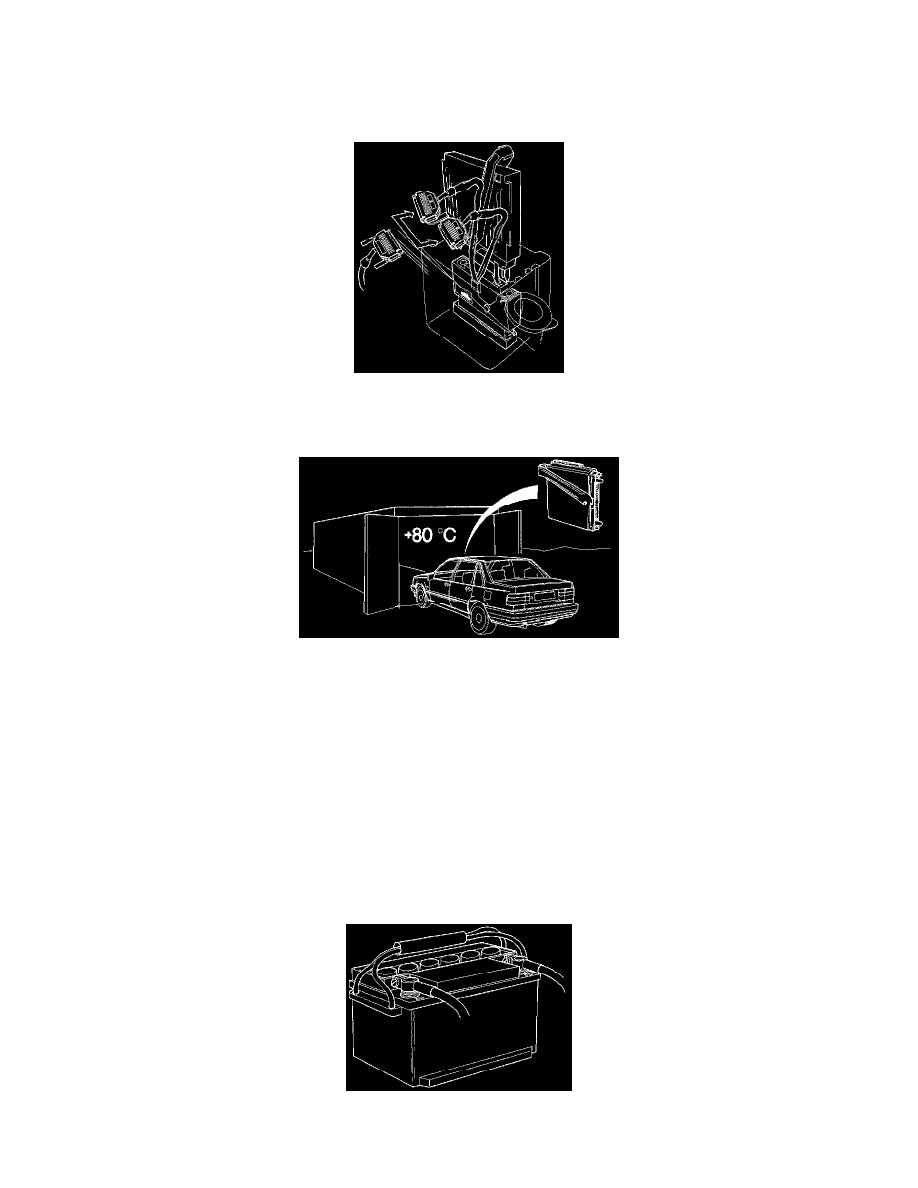 Alarm Module: Service Precautions
Control Modules
Connecting Disconnecting Control Modules
Always switch off the ignition before connecting or disconnecting a connector or the test box to a control module.
Temperature
The control module must not be heated to above 80° C. Remove control module when stoving for example.
Arc Welding
Disconnect connector from control modules when arc welding. Remove control module before carrying out any arc welding work close to it.
Replacing
Do not replace a control module without checking its wiring and components. The new component may be damaged in the same way as the old
one.
NOTE:  Make a note of the radio code before disconnecting the battery leads and the car is without voltage supply. Re-enter the code when the
work has been completed.
Alarm
When replacing the battery on cars with the new VGLA alarm, the siren does not need to be disconnected.
< PREV PAGE
NEXT PAGE >