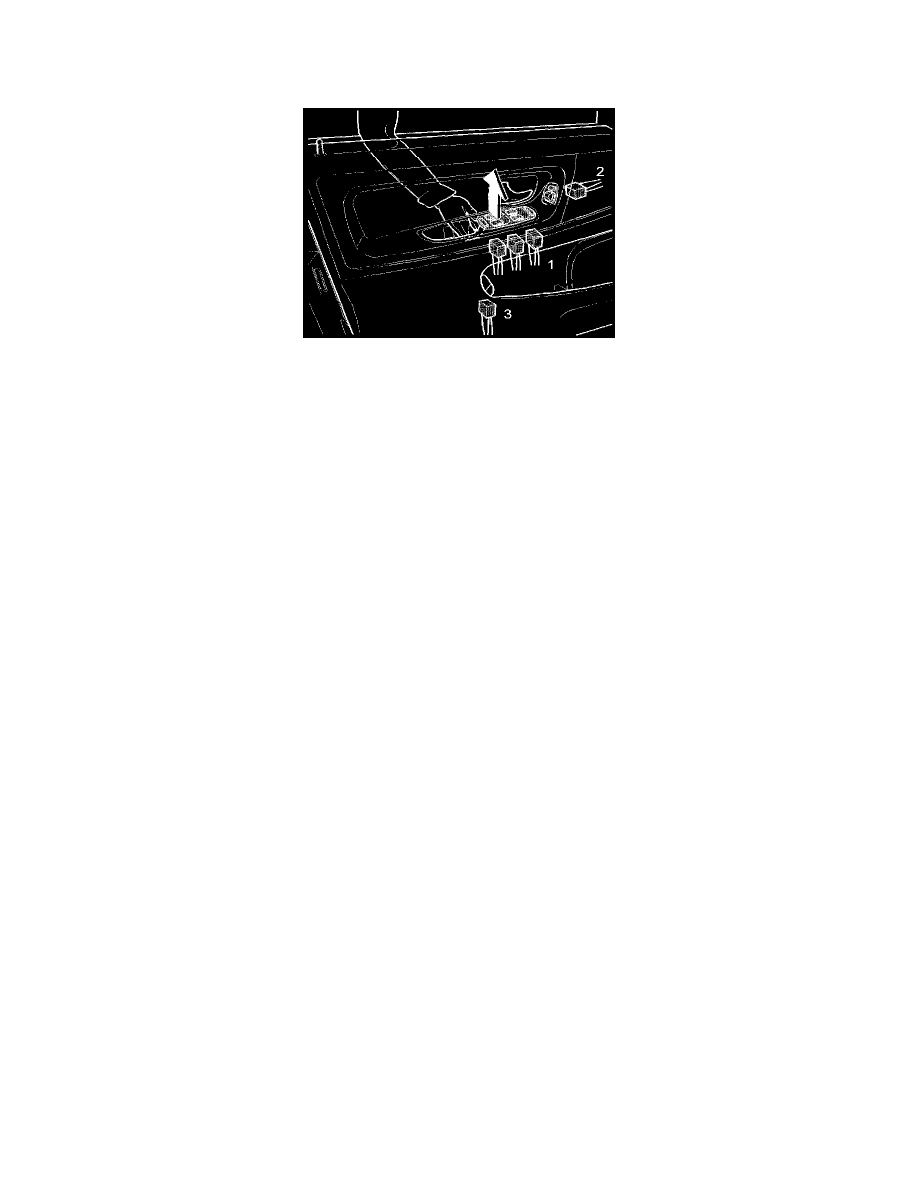 Fuel Door Switch: Service and Repair
ED2 Replacing Fuel Tank Filler Cover/Trunk Lid Switch in Door Panel (Driver's Door Only):
-
Ignition off.
-
Remove door panel. See: Body and Frame/Doors, Hood and Trunk/Doors
-
Remove switch from panel.
-
Disconnect switch connector.
-
Replace switch.
-
Test switch function.
Assemble in reverse order.