< PREV PAGE
NEXT PAGE >
V70 XC AWD L5-2.4L Turbo VIN 56 B5254T (1998)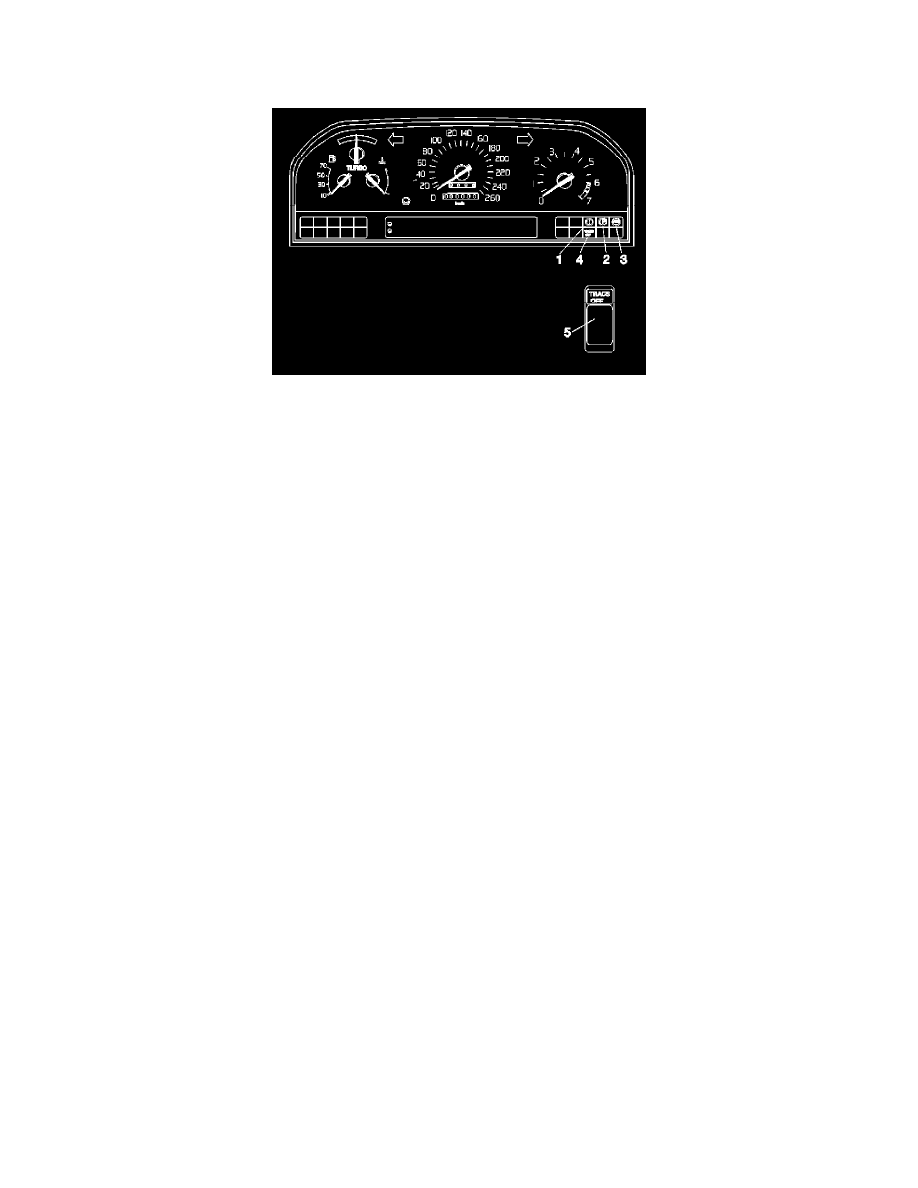 Traction Control Switch: Description and Operation
TRACS switch
The TRACS switch (5) switches TRACS on and off (cars with TRACS only). Once the ignition is switched on, TRACS is on at all times. TRACS
only disengages when the switch is pressed. The switch is spring-loaded and always returns to its normal position with the contacts broken.
The signal lead between the control module and TRACS switch is common to both the warning light and TRACS switch. The signal from the
instrument panel (dashboard) warning light (4) to the control module is normally approximately battery voltage. When the switch is pressed, contact is
made and the signal is grounded, causing the warning light to come on. The control module then disconnects TRACS and keeps the signal grounded,
so the warning light stays on even when the switch is released.
The control module switches off the TRACS warning light on the instrument panel (dashboard) when TRACS is engaged via the switch.
< PREV PAGE
NEXT PAGE >