< PREV PAGE
NEXT PAGE >
V70 XC AWD L5-2.4L Turbo VIN 56 B5254T (1998)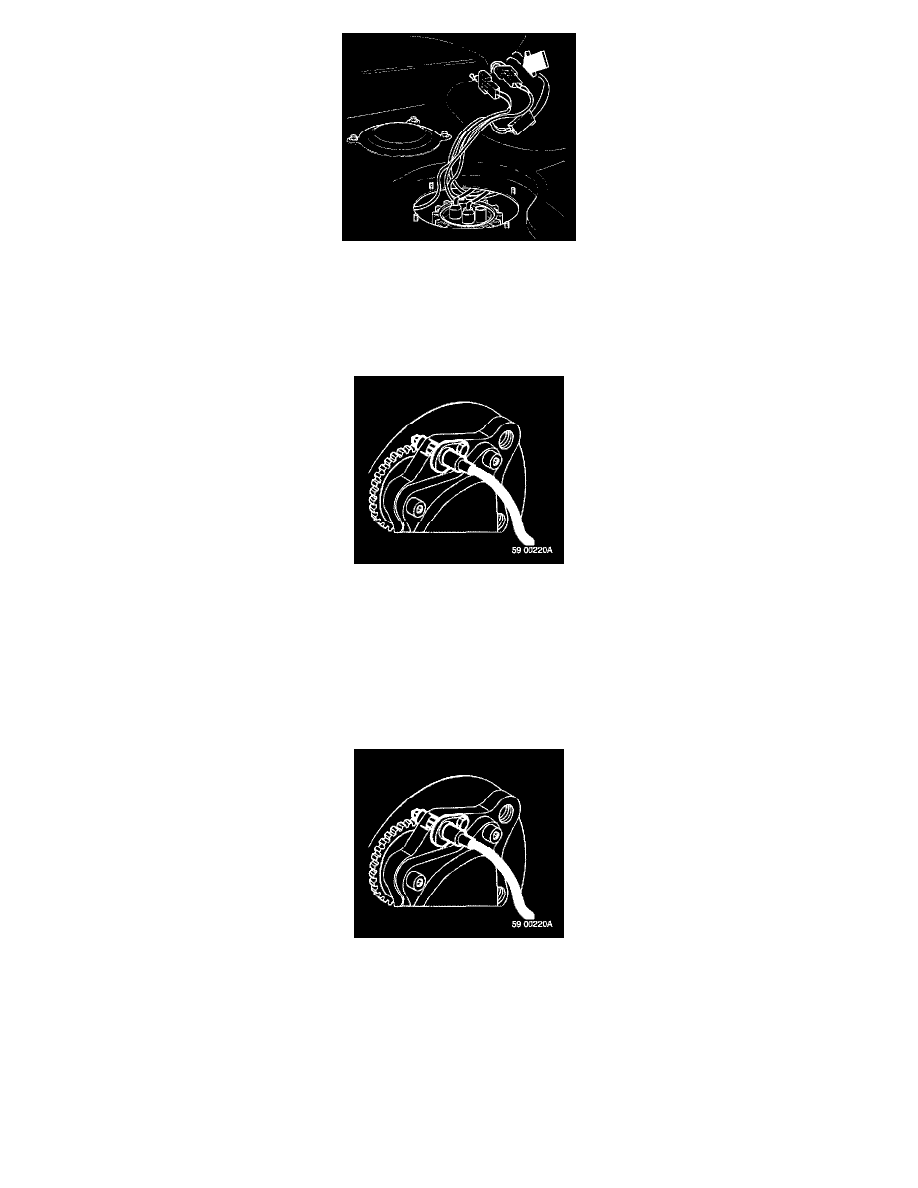 - Undo connector 24/19 to wheel sensors and remove leads from opening.
- Pull wheel sensor leads through from underneath. Check that connector comes too.
[LLLLA3]
Removing wheel sensors
Note!
Clean around sensor carefully before removing it.
- Remove sensor mounting bolt and extract :sensor.
- Remove wheel sensor leads.
- Remove sensor.
[LLLLA4]
Installing wheel sensors
- Clean sensor seat free of dirt and rust so sensor ends up in right position relative to pulse wheel.
- Brush any dirt off of pulse wheel. Use a soft brush.
- Install sensor leads and sensor and tighten bolt to 10 Nm (8 ft lb).
[LLLLA5]
Installing wheel sensor connector
< PREV PAGE
NEXT PAGE >