< PREV PAGE
NEXT PAGE >
V70 XC AWD L5-2.4L Turbo VIN 56 B5254T (1998)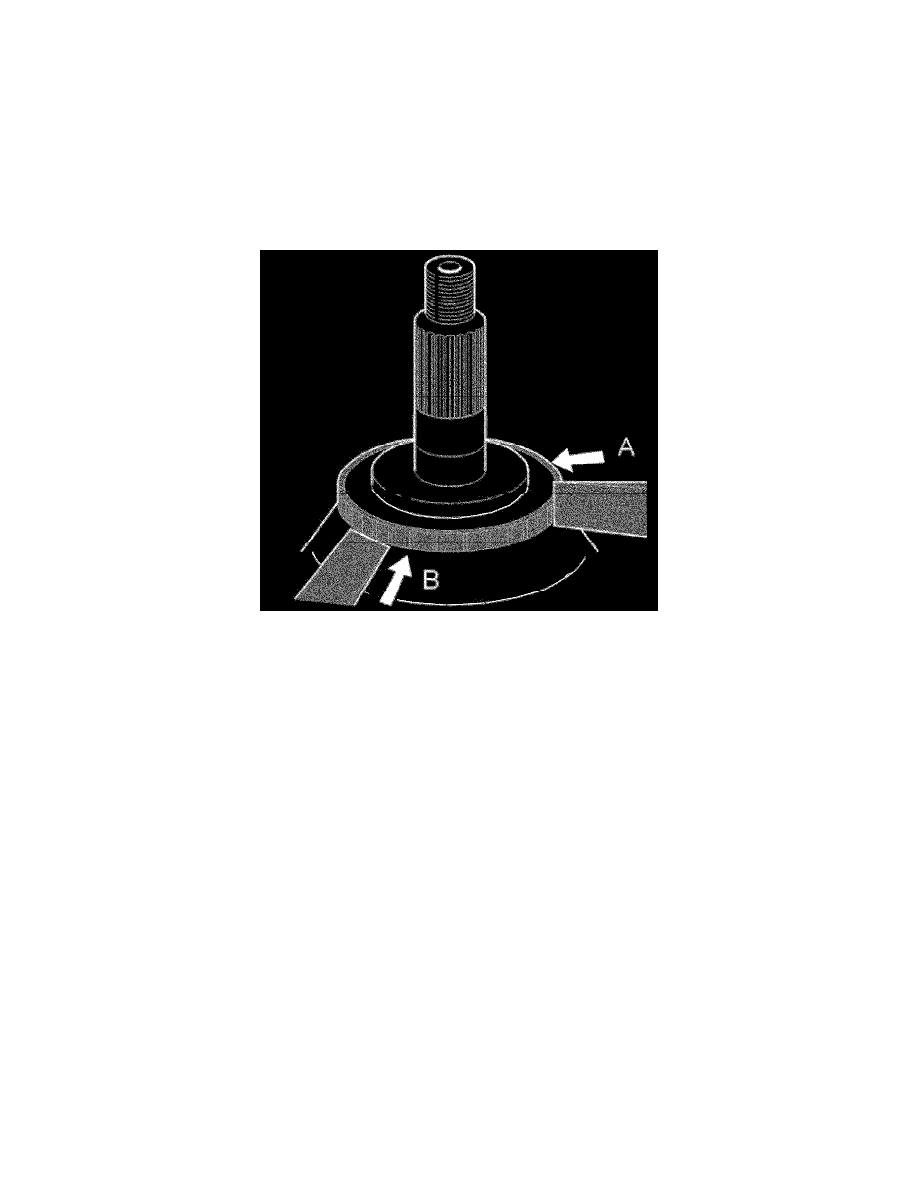 Wheel Speed Sensor: Service and Repair
Replacing Pulse Wheel
Replacing pulse wheel
Special tools:
999 5242
Remove:
-
Drive shaft.  See: Transmission and Drivetrain/Drive Axles, Bearings and Joints/Axle Shaft Assembly/Axle Shaft/Service and Repair
-
The pulse wheel by splitting with a screwdriver (A) and tapping off (B).
Clean:
-
Clean mating surface for the pulse wheel on the drive shaft using a wire brush.
Install/reconnect:
< PREV PAGE
NEXT PAGE >