< PREV PAGE
NEXT PAGE >
V70 XC AWD L5-2.4L Turbo VIN 56 B5254T (1998)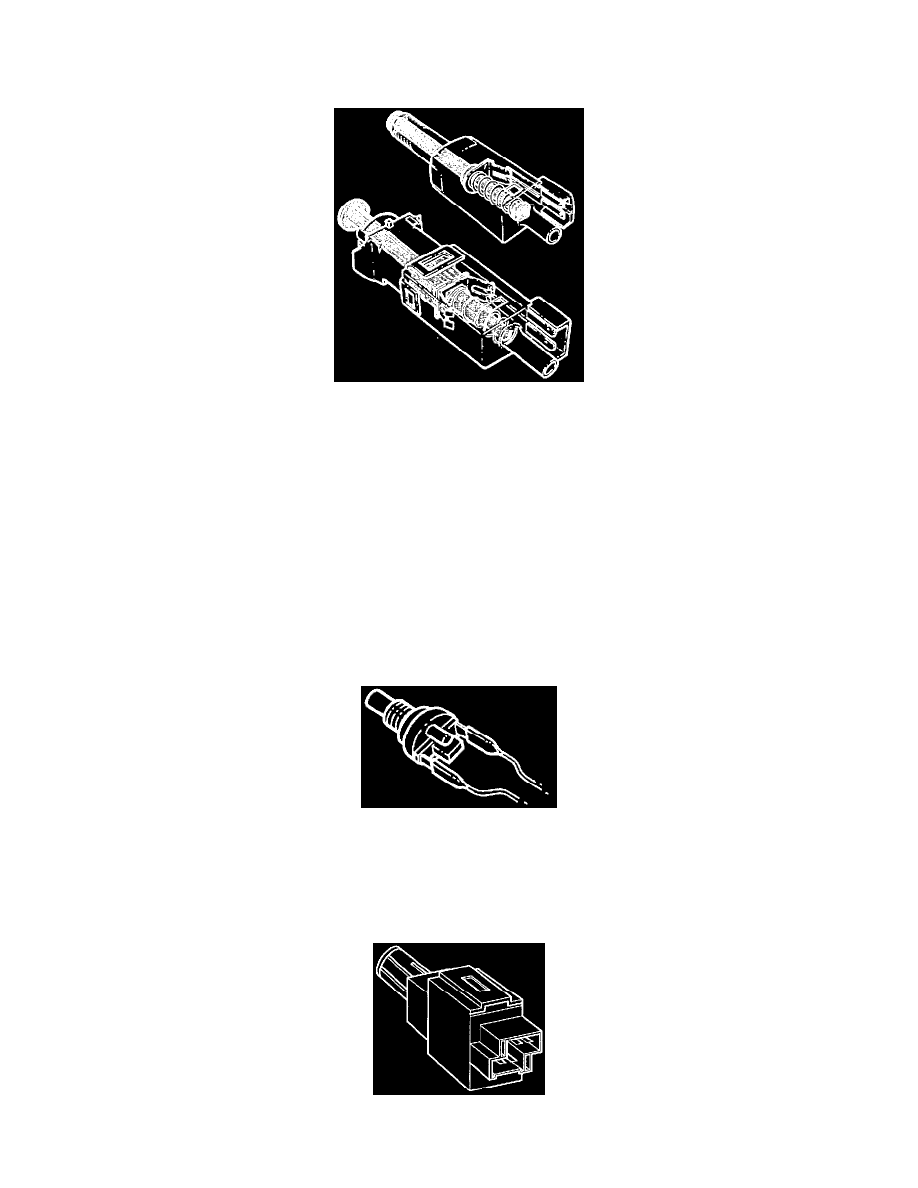 Brake Switch (Cruise Control): Description and Operation
Vacuum Valves (pedal valves)
Older Valve
The older type of valve is adjusted by turning the threaded piston sleeve in or out to achieve the desired disengagement position.
New Valve
A spring-loaded piston activates a microswitch and a vacuum valve. The valve is self-adjusting, using small plastic tabs hook into the piston and
adjust it to the proper position.
Identical vacuum valves are located on the pedal assemblies. During adjustment, the pedal is depressed to allow the piston to be pulled out. The
pedal is then carefully released so that the piston is not pushed back too far. In the normal position, with the pedal up, the spring is compressed, the
switch is on and the vacuum valve is closed.
When the pedal is depressed, when braking or releasing the clutch, the spring pushes the piston back, breaking the switch contact and thereby
breaking the control module ground and opening its relay. Simultaneously, the vacuum valve is opened to allow atmospheric pressure into the
system, disengaging the cruise control.
Stop (brake) Light Switch
The stop light switch is an extra safety device, in case the brake pedal is depressed and the vacuum valve does not open.
The stop light switch is normally open, but closes when the brake pedal is depressed. The control module is then grounded through the stop lights,
and the cruise control system regulates the vacuum in the system.
Since the control module is grounded through the stop lights, they must be functioning in order for the system to work.
The stop light switch is located on the pedal assembly at the brake pedal. Newer model years from 1995- have a new type of stop light switch,  it
functions in the same way as the old.
< PREV PAGE
NEXT PAGE >