< PREV PAGE
NEXT PAGE >
V70 XC AWD L5-2.4L Turbo VIN 56 B5254T (1998)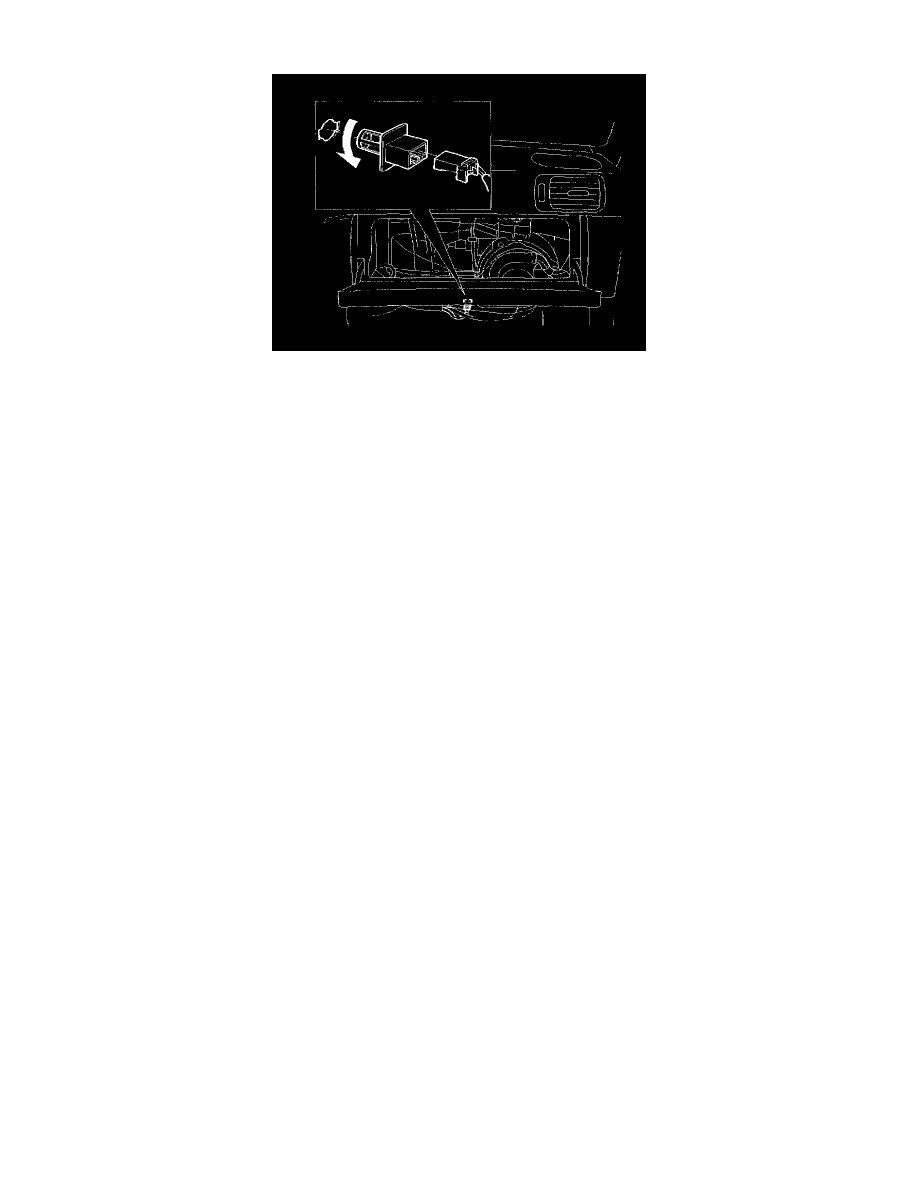 Ambient Temperature Sensor / Switch HVAC: Service and Repair
TTTE1 Removing outside temperature sensor (ECC)
-
Ignition off.
-
Remove glove compartment 
-
Remove soundproofing panels 
-
Detach outer temperature sensor by turning it counter-clockwise and then pulling it out.
-
Disconnect the sensor connector.
TTTE2 Installing outside temperature sensor (ECC)
-
In reverse order.
TTTE3 Finishing
-
Check that temperature sensor is operating by reading oft the outer temperature.
-
Check no diagnostic trouble code (DTC) was stored during fault-tracing.
< PREV PAGE
NEXT PAGE >