< PREV PAGE
NEXT PAGE >
V70 XC AWD L5-2.4L Turbo VIN 56 B5254T (1998)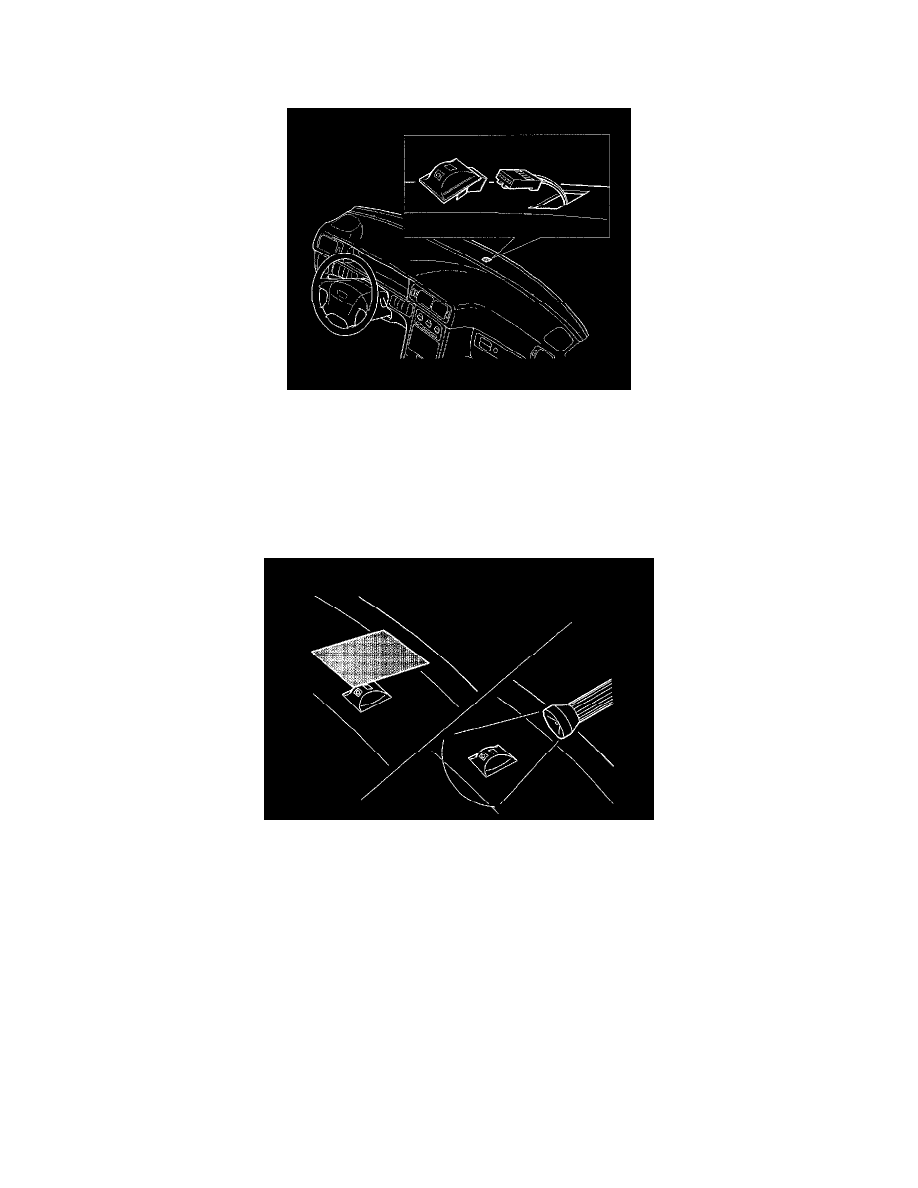 Solar Sensor: Service and Repair
TTTD1 Removing solar sensor (ECC)
-
Ignition off.
-
Remove solar sensor by inserting a weatherstrip tool at sensor side and prying it carefully up.
-
Lift up sensor and disconnect connector.
TTTD2 Installing solar sensor (ECC)
-
In reverse order.
TTTD3 Finishing
-
Check that fault has been corrected by reading off solar intensity. Apply light to the solar sensor so that the values change.
< PREV PAGE
NEXT PAGE >