< PREV PAGE
NEXT PAGE >
V70 XC AWD L5-2.4L Turbo VIN 56 B5254T (1998)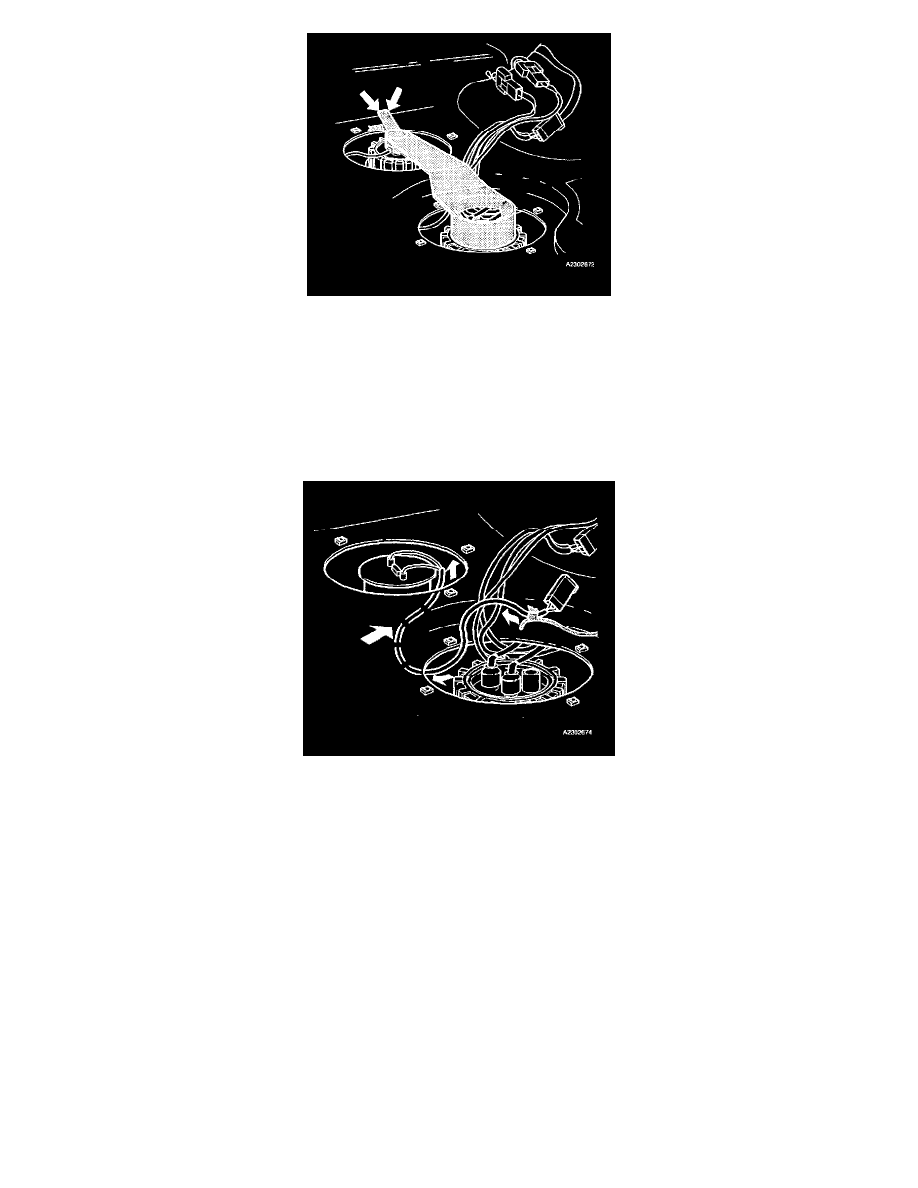 Before removing old sending unit, place gauge as per illustration.
Place a piece of masking tape on the floor board, under the aim tab.
Make two lines on the tape, using the two slits on the tab as template.
3
Harness
Separate the connector for the sending unit.
Move the harness from the sender over to the right side of the vehicle.
Attach a string or similar to the connector as per illustration.
Carefully pull over the harness with the connector to the access hole of the sending unit.
Note!
Place the string so that the harness of the new sending unit can be pulled back over again.
4
Remove fuel sending unit
< PREV PAGE
NEXT PAGE >