< PREV PAGE
NEXT PAGE >
V70 XC AWD L5-2.4L Turbo VIN 56 B5254T (1998)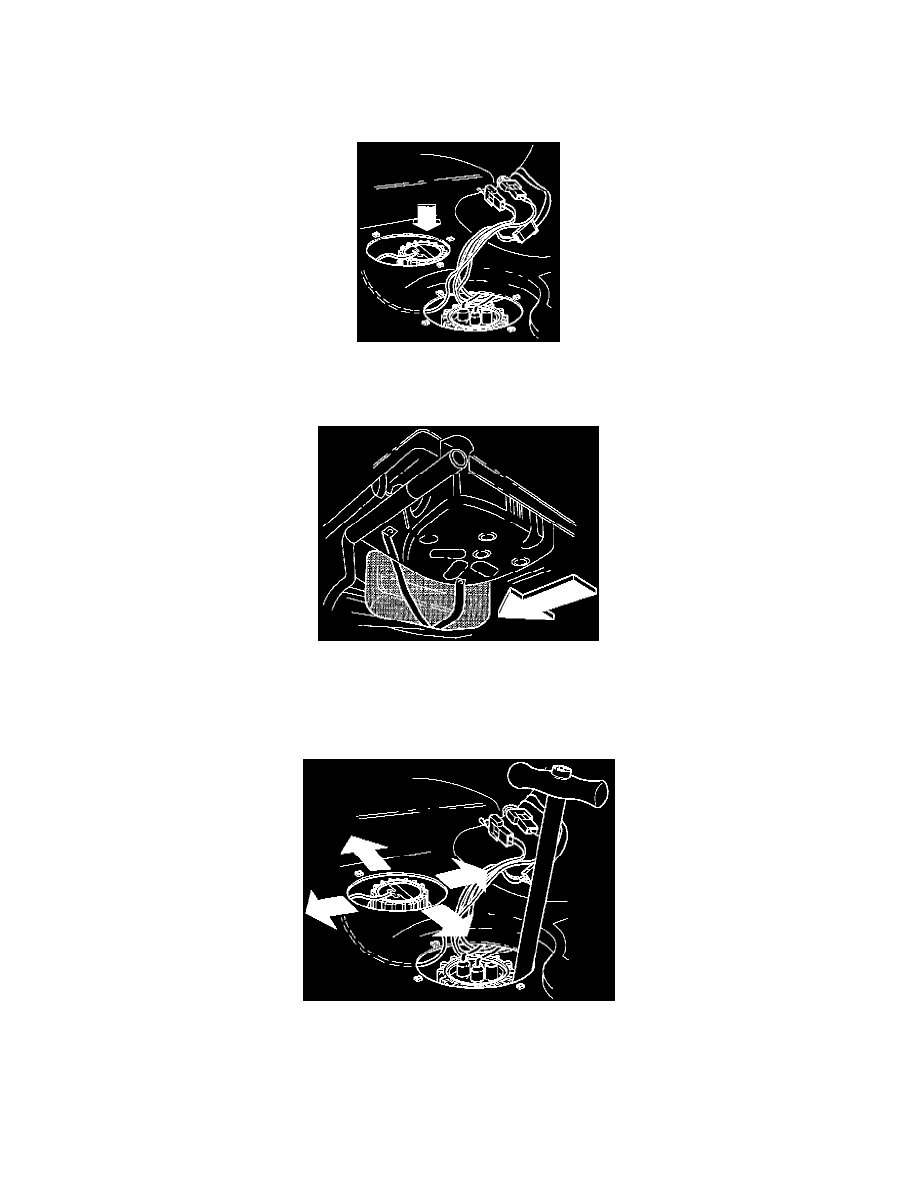 Fuel Gauge Sender: Adjustments
Fuel Level Sensor Not Centered:
JA6 Preparations:
If the level sensor nut is not centered in the hole in the panel, the fuel tank should be slackened off and centered.
JA7 Adjusting Fuel Tank:
-
Raise the car.
-
Slacken off fuel tank straps and press the tank forward by hand as far as it will go.
-
Lower the car.
JA8 Further Adjustment:
-
If the fuel tank needs further adjustment use the shaft of a hammer as a lever between the nut and panel. Take care not to damage the nut or panel
when levering! 
-
Remove the nut and level sensor. See: Service and Repair
JA9 Tightening Fuel Tank:
< PREV PAGE
NEXT PAGE >