< PREV PAGE
NEXT PAGE >
V70 XC AWD L5-2.4L Turbo VIN 56 B5254T (1998)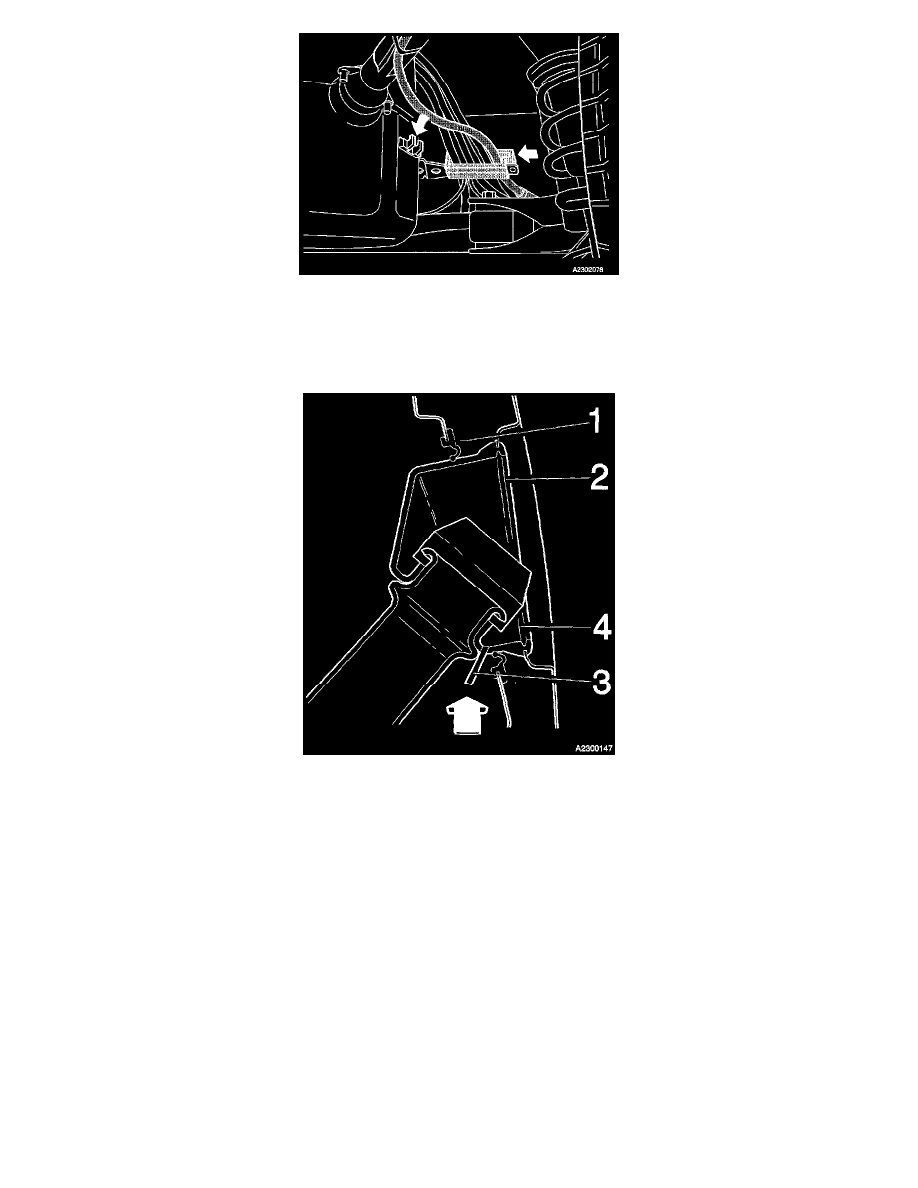 Installing Fuel Tank
-
Raise the tank so that front holder can be installed to the bracket by pressing it until it locks into place.
-
Ensure that cabling routed through the fuel pump unit hole will not be trapped when the fuel tank is installed.
-
Raise the fuel tank and fix it to the bodywork.
-
Install EVAP canister shut-off valve hose in the clamp on the fuel tank.
Installing Fuel Filler Pipe Rubber Cover
-
Check that the inner rubber seal is correctly seated and that the drain pipe is inside the inner seal.
-
Check that circlip (1) is in position.
-
Lubricate rubber cover sealing surfaces (2) with petroleum jelly.
-
Install rubber cover (ensure that it is correctly positioned in relation to bodywork).
-
Install circlip (4) and drain pipe (3).
-
Connect all connectors.
Warning!  Install fuel filler hose ground cable on level sensor cover.
-
Install rubber bracket around wiring.
-
Install panels, covers and carpets.
< PREV PAGE
NEXT PAGE >