< PREV PAGE
NEXT PAGE >
V70 XC AWD L5-2.4L Turbo VIN 56 B5254T (1998)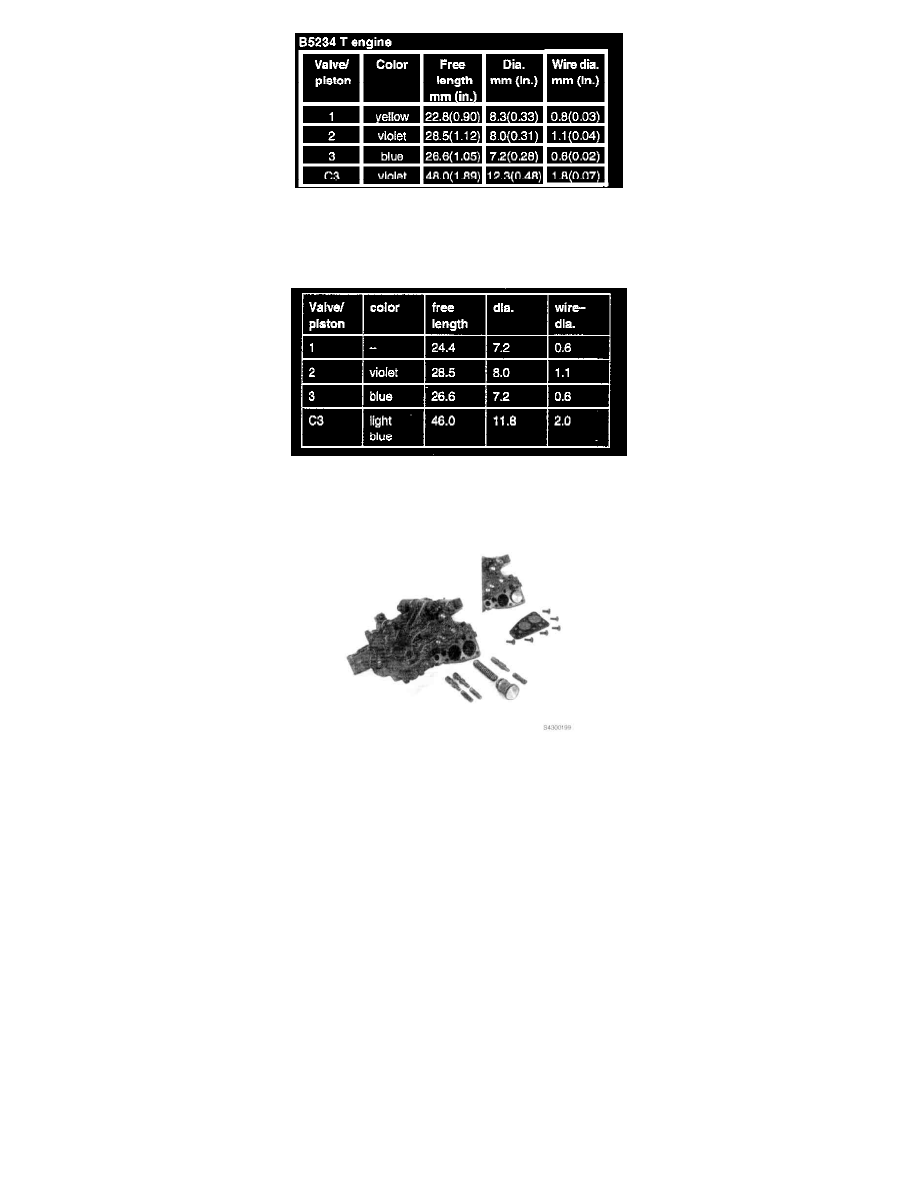 8. Accumulator piston and valve spring specifications
-
Refer to the table above.
NOTE:  Also refer to step 4
9. Replace accumulator piston seals
-
Lubricate seals with ATF oil.
-
Take care to ensure that seal ends are not damaged!
10. Reinstall accumulator pistons and springs.
-
Reinstall valves and springs.
-
Reinstall cover plate and gasket.
Tighten 6 screws to: 6.5 Nm.
CAUTION: Excessive torque may impose stress on system, causing valves to stick.
11. Finishing
-
Reinstall control system.
Refer to steps 22 through 38 of Open The Control System. See: Valve Body/Service and Repair
< PREV PAGE
NEXT PAGE >