< PREV PAGE
NEXT PAGE >
V70 XC AWD L5-2.4L Turbo VIN 56 B5254T (1998)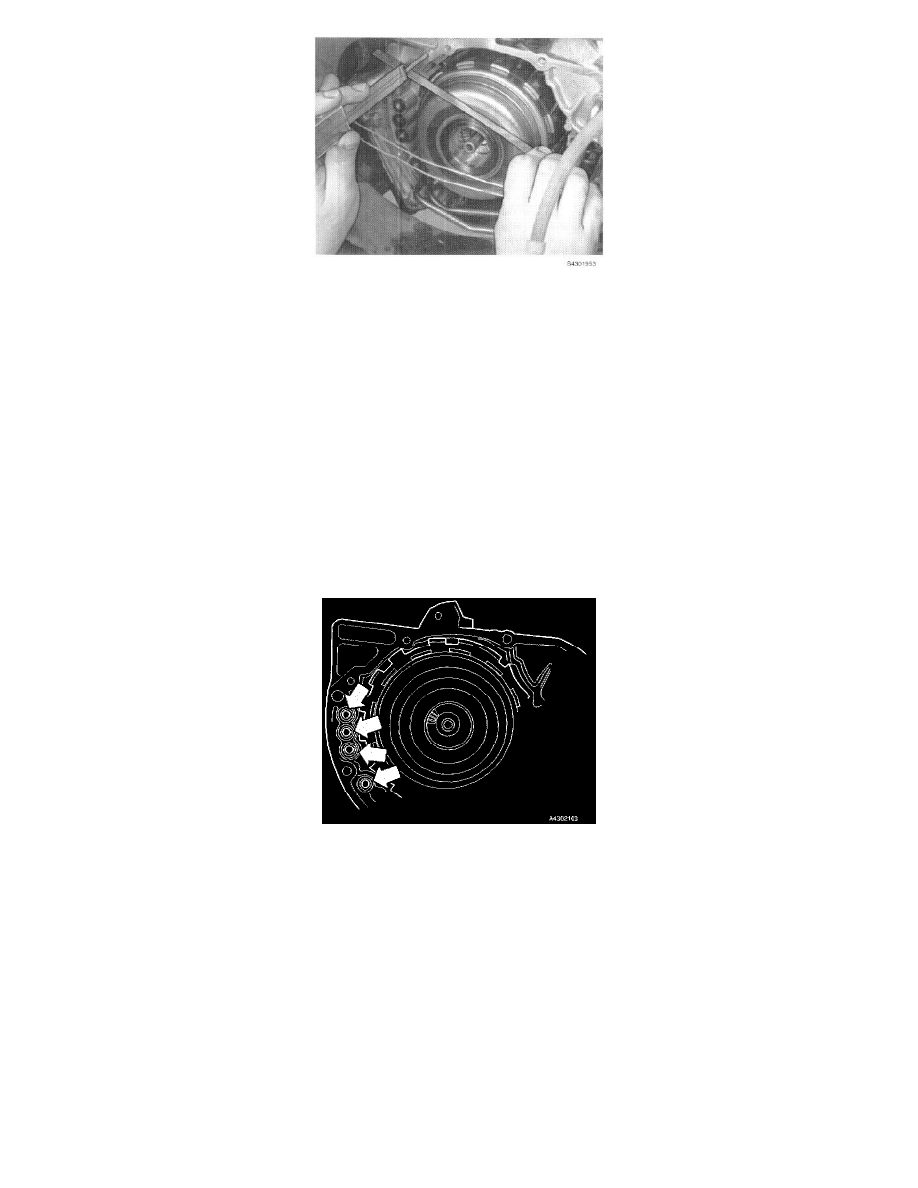 Measure the distance between the gasket surface and the clutch drum as shown in the illustration. The measurement must be 37-39 mm (1.511-1.590")
In the measurement is more then 39 mm (1.590") one or more of the clutch or steel discs is out of position.
How to correct
Turn the drum back and fourth and tap carefully on the center pant of the drum with a rubber mallet. Several tries might be needed to successfully seat
the drum correctly.
Installing new O-rings
AB B16
Note!
Secure the drum with a wire or similar so it cannot slide out.
Check if the outer bearing race is still in the cover, one will se the needles in the trust bearing. New race will come with the new cover.
Clean the containing gasket surface on the case carefully, not damaging the surface. Do not use razor blade.
Install new O-rings (four supplied).
New cover
AB B17
< PREV PAGE
NEXT PAGE >