< PREV PAGE
NEXT PAGE >
V70 XC AWD L5-2.4L Turbo VIN 56 B5254T (1998)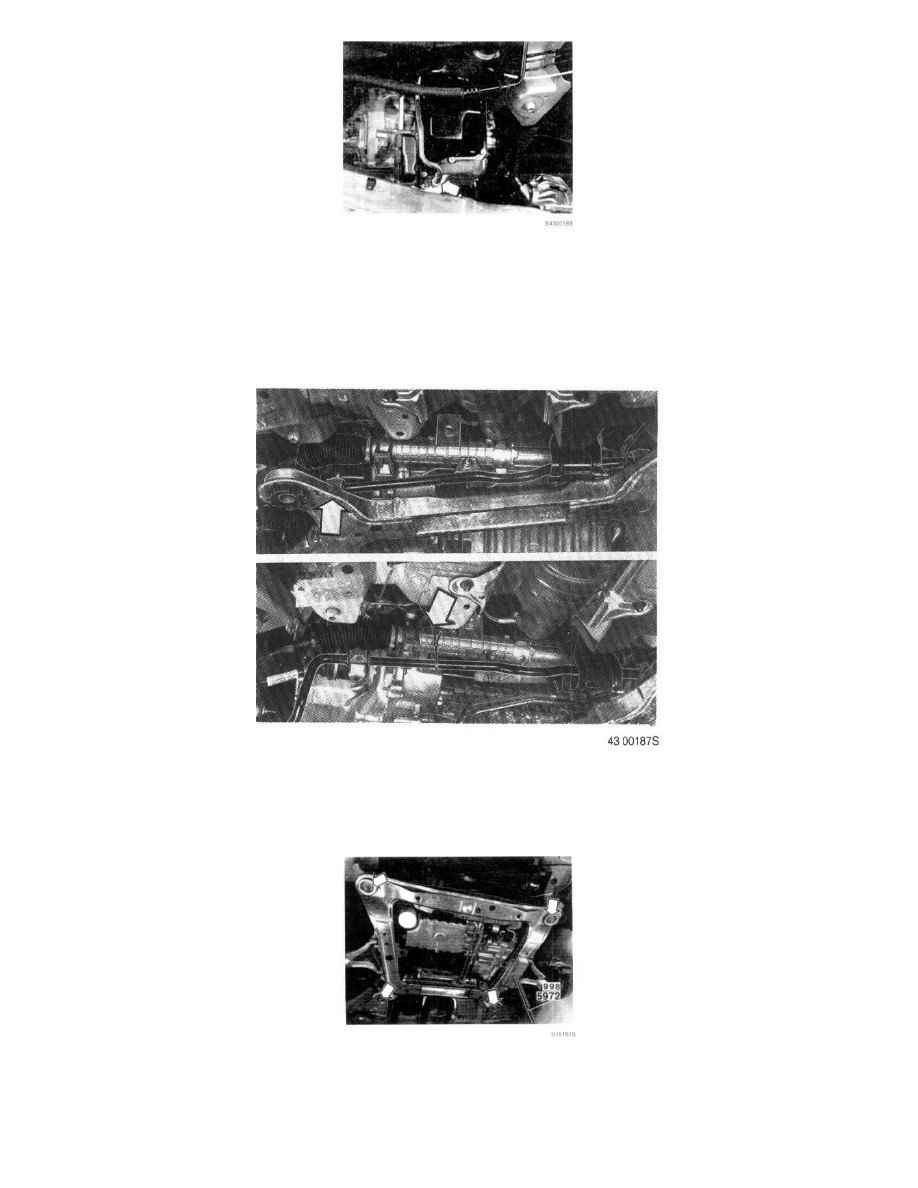 26. Reinstallation of oil cover
-
Reinstall control system cover on transmission.
Tighten screws (Torx TX40) diagonally to: 12 Nm
Stretch cable up to oil temperature sensor.
Ensure that cable is correctly positioned.
Fold cable on top of transmission and secure with clamp. 
Install oil pipe.
27. On right-hand drive models:
-
Raise sub-frame to approx. 100 mm (4 inch) from the body.
-
Position steering gear and guard plate in sub-frame.
-
Install anti-roll bar bolts on left-hand side and tighten both bearing caps to: 50 Nm
28. Reinstallation of sub-frame
-
Reinstall sub-frame.
-
Use new bolts (4 x 14 mm).
Lubricate bolt threads.
-
Commence on left-hand side.
< PREV PAGE
NEXT PAGE >