< PREV PAGE
NEXT PAGE >
V70 XC AWD L5-2.4L Turbo VIN 56 B5254T (1998)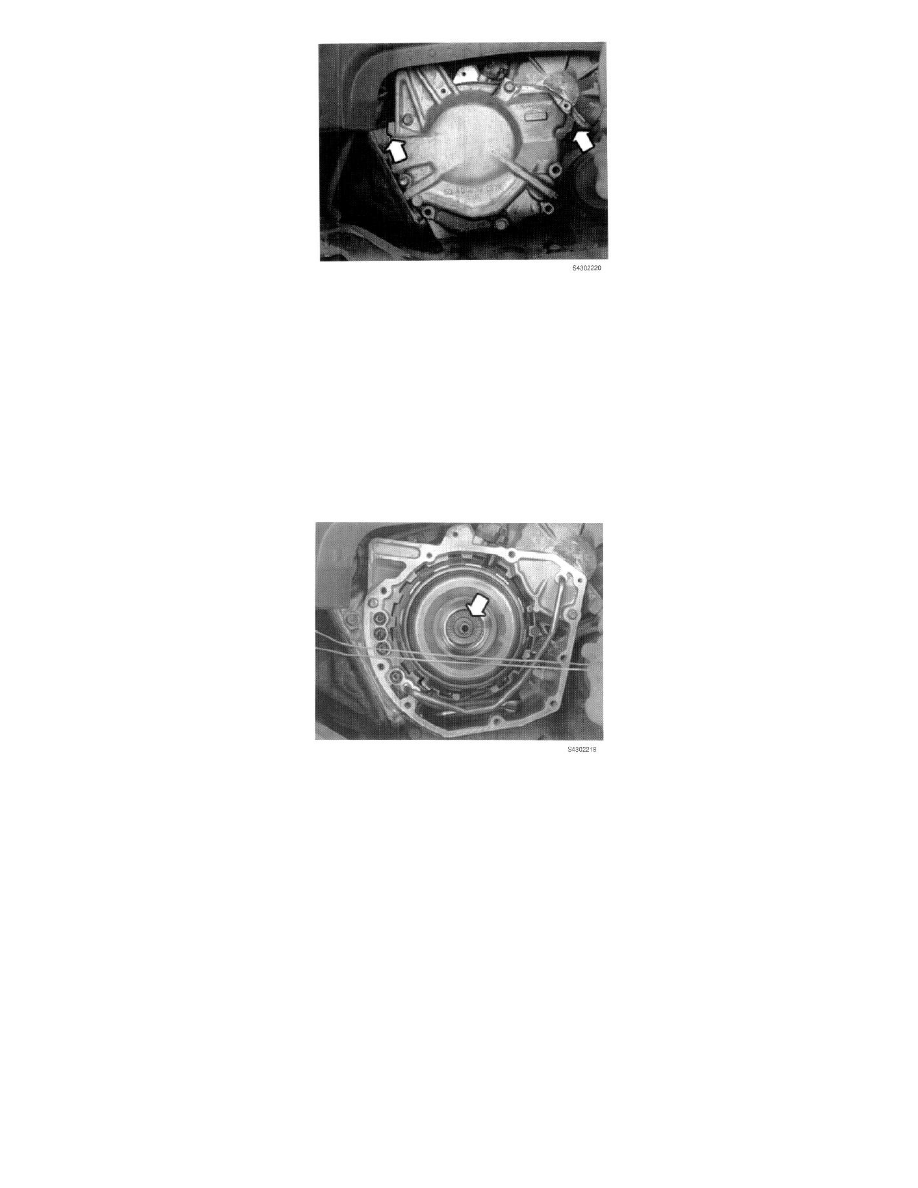 Break loose the four 12 mm plugs for the pressure ports and the TORX plug on the cover. Do not remove the plugs.
Remove all bolts from the cover.
Carefully tap on the cover with a plastic hammer to loosen it from the case.
Then carefully pull and turn at the same time, the cover back and forth to remove it from the clutch drum making sure the drum stays in the transmission.
Secure drum
AB B14
Important:
Ensure the drum is still secured and cannot move.
Check if the outer bearing race is still in the cover, one should see the needles in the trust bearing (arrow).
A new outer race will come with the new cover.
Carefully clean the contacting gasket surface on the case not damaging the surface. Do not use a razor blade.
Before installing the cover
AB B15
< PREV PAGE
NEXT PAGE >