< PREV PAGE
NEXT PAGE >
V70 XC AWD L5-2.4L Turbo VIN 56 B5254T (1998)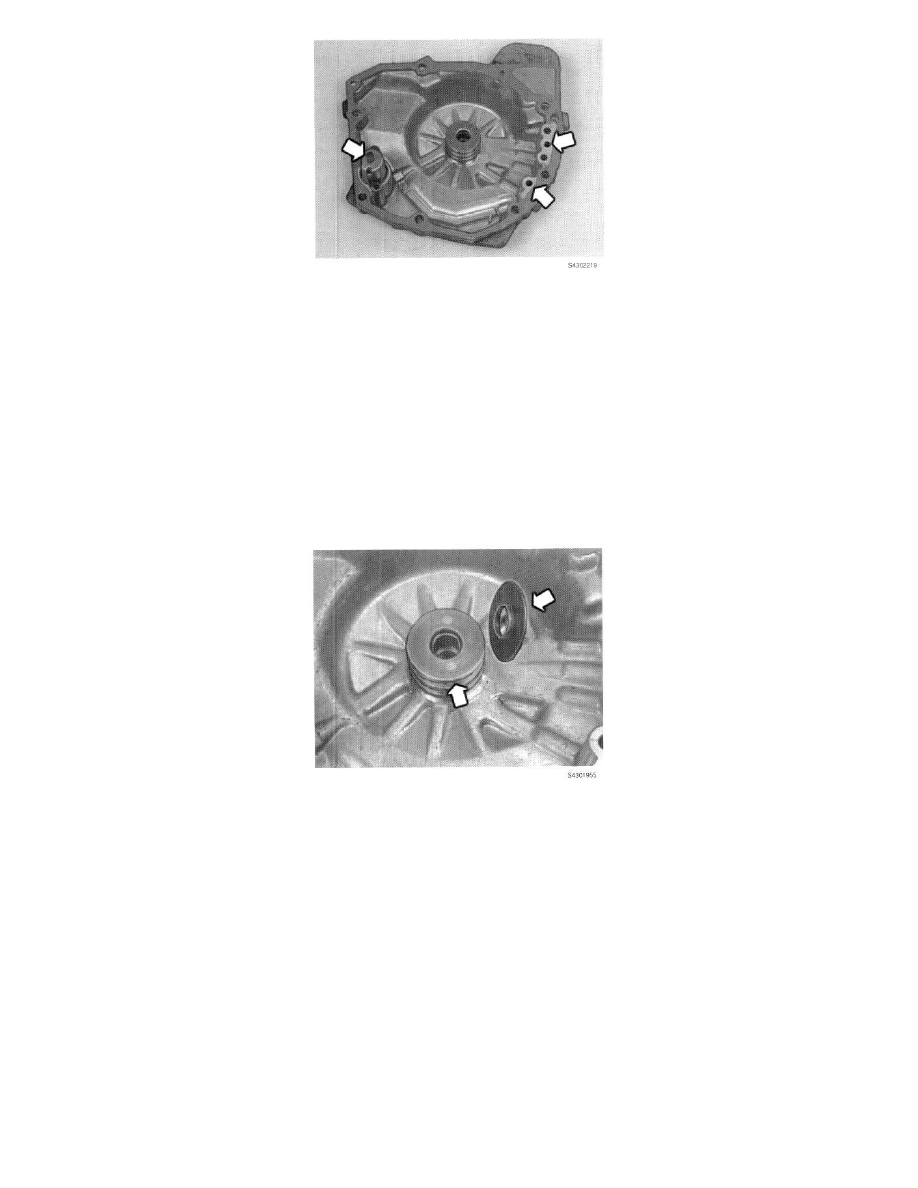 Caution!
Make sure no gasket material enters the oil channels. (arrows)
Apply a thin layer of liquid gasket P/N 1161409 on the gasket surface. Make sure gasket material is spread out around all bolt holes.
Torque bolts crosswise:
-
M6: 10 Nm
(7 lbs)
-
M8: 25 Nm
(18 lbs)
Installing the cover
AB B18
Make sure that no dowel pin came out with the old cover. If so it has to be transferred back to the transmission case.
The new trust bearing race using petroleum jelly.
Lubricate the seal rings and the grooves generously with Petroleum jelly. This will help keep the seal rings secured while installing the cover.
Install the cover carefully so that the seal rings enter the drum without binding. The cover will seat against the case when installed correctly.
Install all pressure port plugs and the TORX plug.
Torque bolts crosswise, M8 25Nm (18 lbs), M6 10 Nm (7 lbs).
Reattaching sub frame
AB B19
Note!
New bolts must be used. Grease the bolt threads.
Carefully raise subframe with a transmission jack until it contacts the frame rail.
< PREV PAGE
NEXT PAGE >