< PREV PAGE
NEXT PAGE >
V70 XC AWD L5-2.4L Turbo VIN 56 B5254T (1998)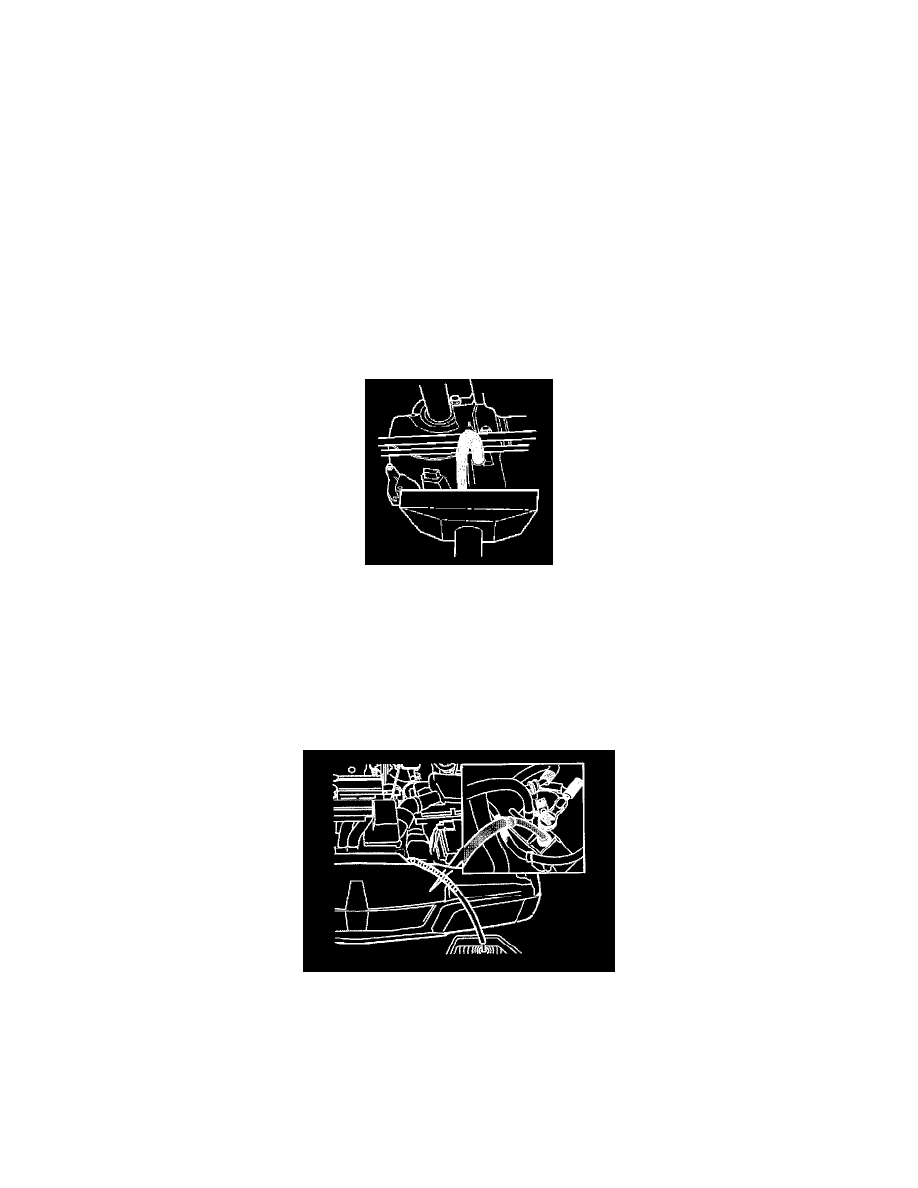 Fluid - A/T: Service and Repair
Replacing Transmission Fluid
Changing Oil
Note!
Use only automatic transmission fluid which fulfills both Dexron IIE and Ford Mercon standards. Avoid skin contact with automatic
transmission fluid.
Conditions
The oil should be replaced only in the following instances:
-
When the on-board diagnostic system (OBD system) has recoreded that the oil temperature is too high, diagnostic troulbe code (DTC) AT-325
(DTC 2-3-5)
-
If the oil smells burnt and is discolored and no diagnostic trouble code (DTC) has been stored. For example due to hard and intensive use.
-
On cars used in continuous taxi service and/or used to tow trailers extensively, should have the oil changes at 75000 km service intervals.
Warning!
The oil may be very hot if the car has just been driven. Avoid skin contact.
Draining
-
Remove the splash guard under engine (certain versions)
-
Remove the oil plug. Drain the transmission oil.
Installing the oil pan plug
Install the oil pan plug with a new gasket.
Torque 40 Nm.
Install splash guard (certain variants).
Preparing to flush the transmission
Remove
-
the battery
-
the battery shelf.
Remove the return hose on the control system cover.
Install a plastic plug in the connection on the cover.
Install a transparent plastic hose on the oil return hose connection.
Place a container beneath the hose to catch the oil.
Temporarily reinstall the battery shelf and the battery.
< PREV PAGE
NEXT PAGE >