< PREV PAGE
NEXT PAGE >
V70 XC AWD L5-2.4L Turbo VIN 56 B5254T (1998)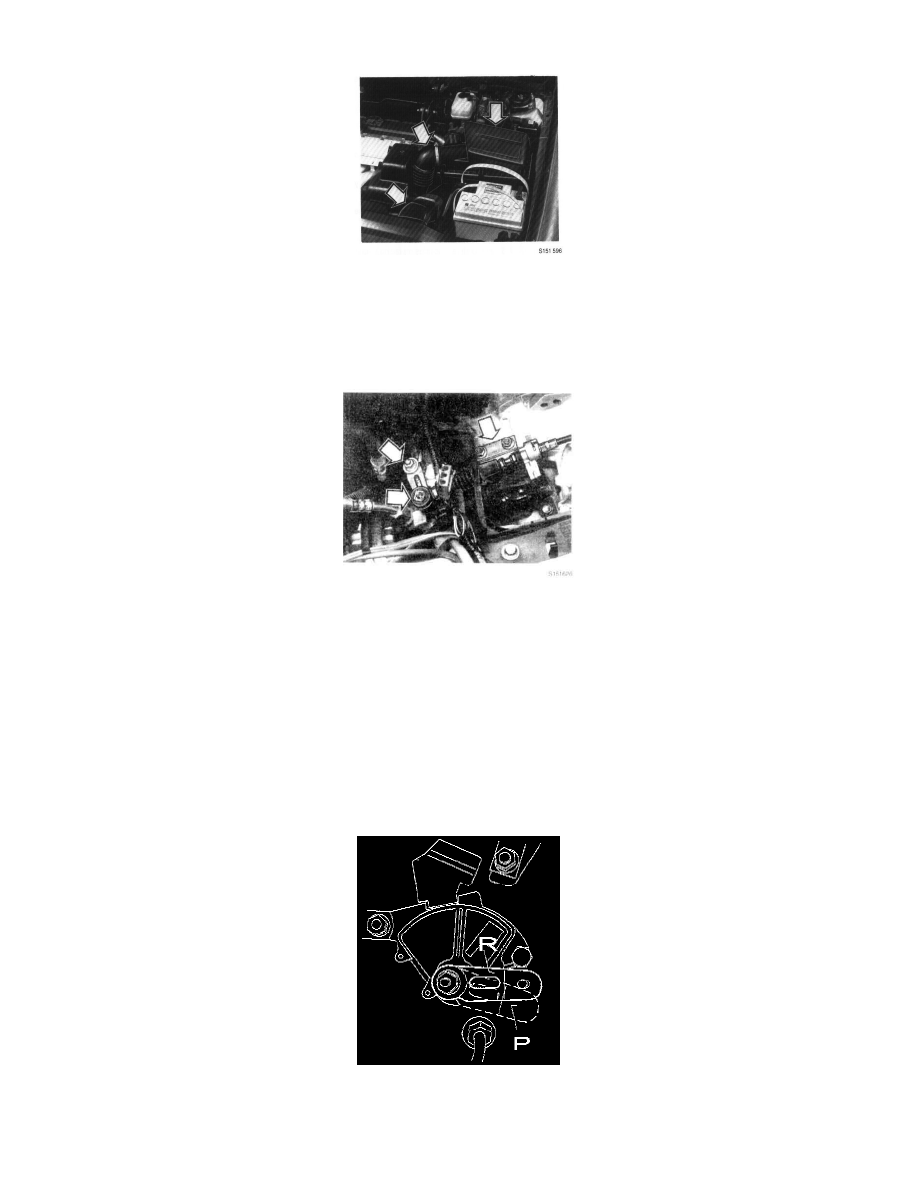 Shift Cable: Adjustments
1. Preparations
-
Park car on level surface. Do not set the parking brake.
-
Remove:
Air cleaner
Battery
Battery tray
2. Remove: 
-
Locking clip and washer on rod arm 
-
Nuts and washers on cable bracket.
NOTE: No washers on later models.
-
Transmission cable from rod arm
Transmission Cable Adjustment
3. Set gear lever to position R.
NOTE:  Make sure the transmission cable can move freely in the engine compartment.
4. Push rod arm on transmission forward to position P
NOTE:
-
Do not move the transmission cable.
< PREV PAGE
NEXT PAGE >