< PREV PAGE
NEXT PAGE >
V70 XC AWD L5-2.4L Turbo VIN 56 B5254T (1998)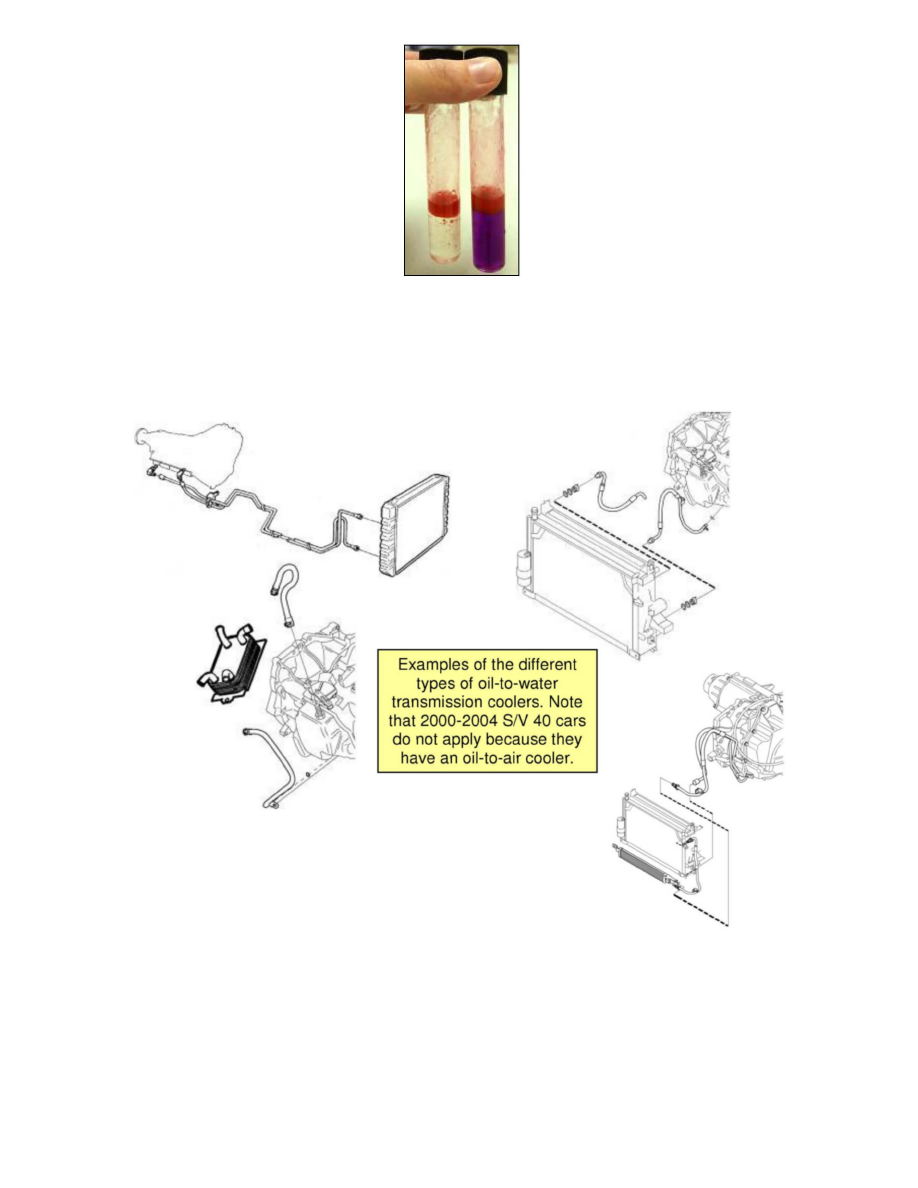 9.
A clear (no color) result indicates no glycol contamination.
A purple result indicates glycol contamination.
SERVICE:
If the sample tests positive for glycol, the transmission and cooler will need to be replaced. The cooler hoses will need to be flushed with clean
transmission fluid or replaced. For 1999- 2006 S80s and 2003-2005 XC90s with the GM4T65 transmission, replace the radiator, auxiliary cooler (if
applicable), and all three cooler hoses in the case of glycol contamination.
< PREV PAGE
NEXT PAGE >