< PREV PAGE
NEXT PAGE >
V70 XC AWD L5-2.4L Turbo VIN 56 B5254T (1998)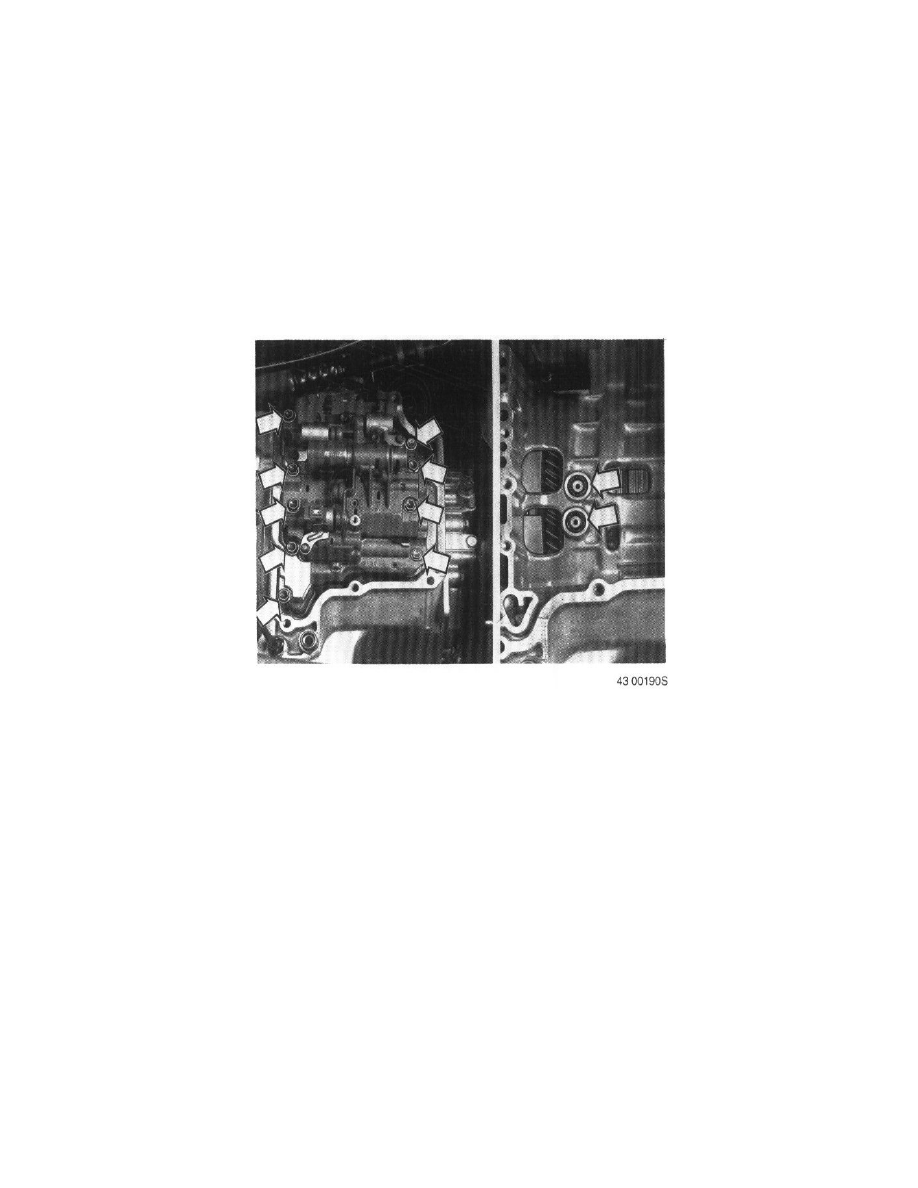 Valve Body: Service and Repair
Control System Replacement
SPECIAL TOOLS
-
Lifting frame tool No. 999 5006, or equivalent
-
Support rails tool No. 999 5033, or equivalent
-
Lifting hook tool No. 999 5460, or equivalent
-
Separator tool No. 999 5477, or equivalent
-
Protective Sleeve tool No. 999 5562, or equivalent
-
Mobile Jack tool No. 998 5972, or equivalent
-
Tool No. 998 8670, or equivalent
-
Protractor tool No. 951 2050, or equivalent
-
Refer to special tool section for additional tool information. See: Tools and Equipment
1. Preparation
-
Refer to steps 1 through 14 of Open The Control System. See: 
2. Removal of control system
-
Remove control system from transmission.
-
Detach cable harness and connector from solenoids.
-
Remove seven screws and two in cover.
-
Remove seals (two) between control system and transmission (see illustration).
NOTE: Ensure that no dirt enters the transmission.
3. Finishing work
-
Install control system.
Refer to steps 22 through 38 of Open The Control System. See: 
< PREV PAGE
NEXT PAGE >