< PREV PAGE
NEXT PAGE >
V70 XC AWD L5-2.4L Turbo VIN 56 B5254T (1998)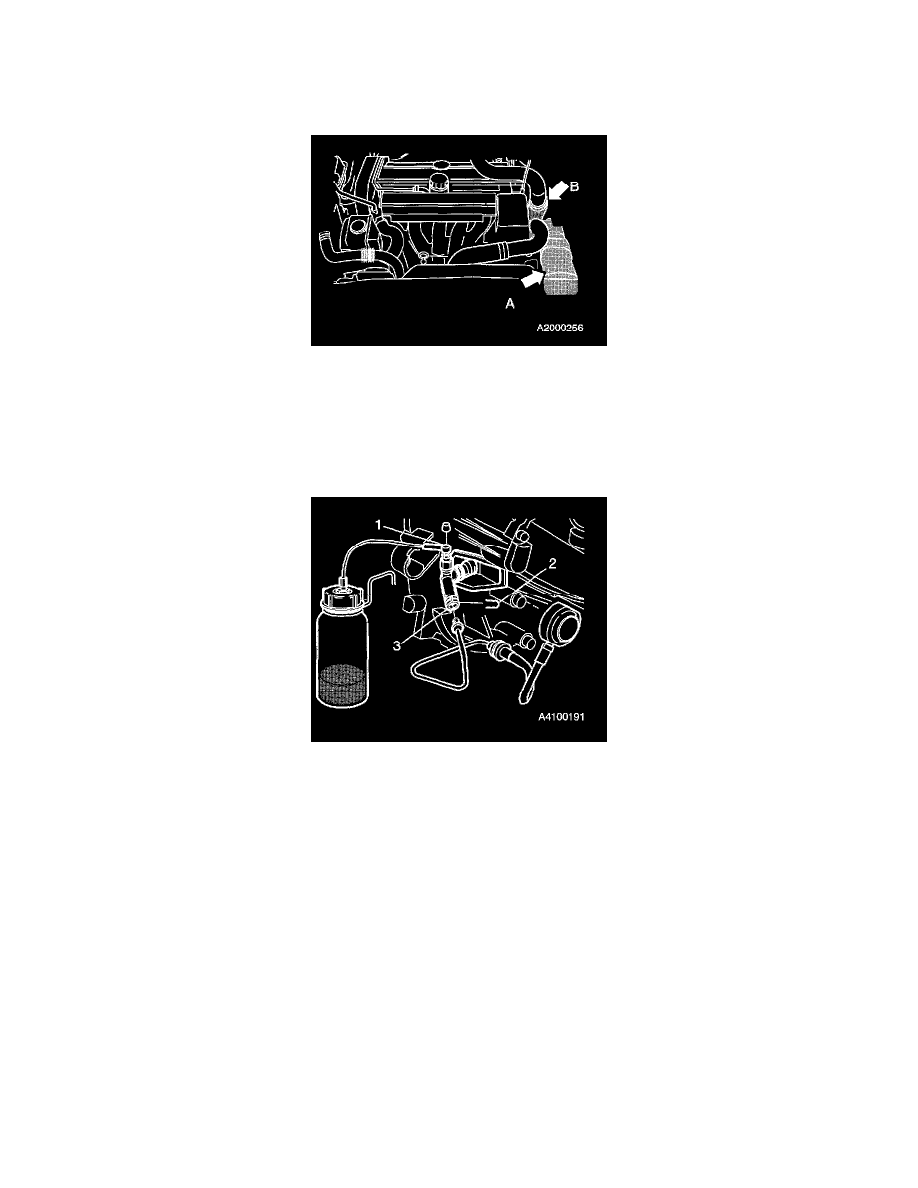 -
battery,
-
battery shelf.
Remove
Remove inlet hose (A).
Turbo engines:
Remove upper hose clamp and bend back charge air hose and charge air pipe (B).
Bleed hydraulic circuit
Place paper under the adapter to collect any brake fluid spillage.
Remove the protective cap from the bleeder nipple.
Connect the collecting bottle hose (1).
Open the nipple approximately one turn.
Carefully depress the clutch pedal.
Empty the hydraulic line completely.
Remove the lock clip for pipe (2).
Remove the hydraulic line from the adapter (3).
Note:
Take care not to damage wiring harness (not pictured).
Remove
Turn the adapter so the lock clip is accessible.
< PREV PAGE
NEXT PAGE >