< PREV PAGE
NEXT PAGE >
V70 XC AWD L5-2.4L Turbo VIN 56 B5254T (1998)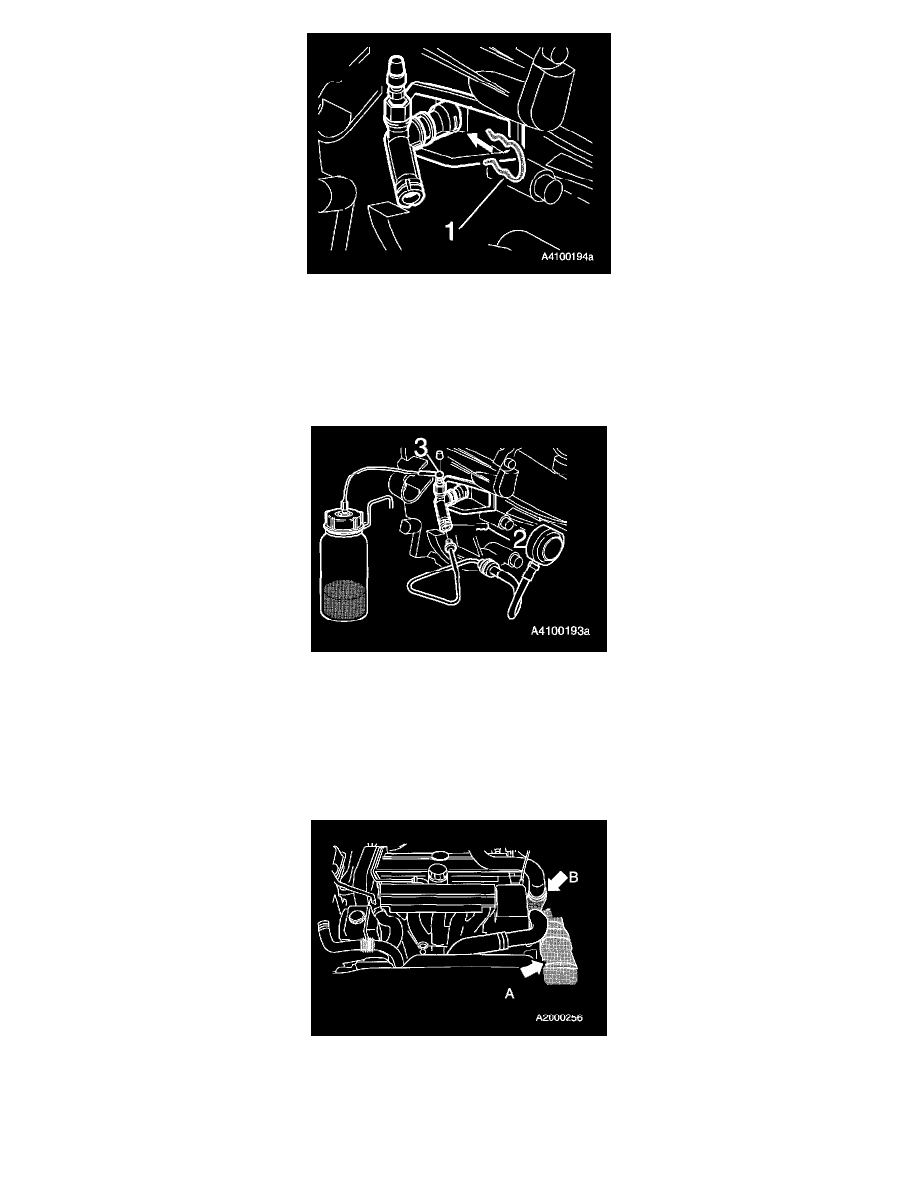 -
part-way: the elbow adapter to quick coupling lock clip (1).
-
slide the elbow adapter on the quick coupling.
-
push the lock clip on the rest of the way.
Turn the adapter so the bleeder nipple is upright.
Install and bleed system
-
the hydraulic line on the elbow adapter.
-
the lock clip on the adapter (2).
Connect the collecting bottle hose to the bleeder nipple (3).
Pull up the clutch pedal from end position.
Bleed the clutch system.
Install
-
the battery shelf,
-
the battery,
-
the charge air pipe and hose (B) on turbo engines,
-
the inlet hose (A)
< PREV PAGE
NEXT PAGE >