< PREV PAGE
NEXT PAGE >
V70 XC AWD L5-2.4L Turbo VIN 56 B5254T (1998)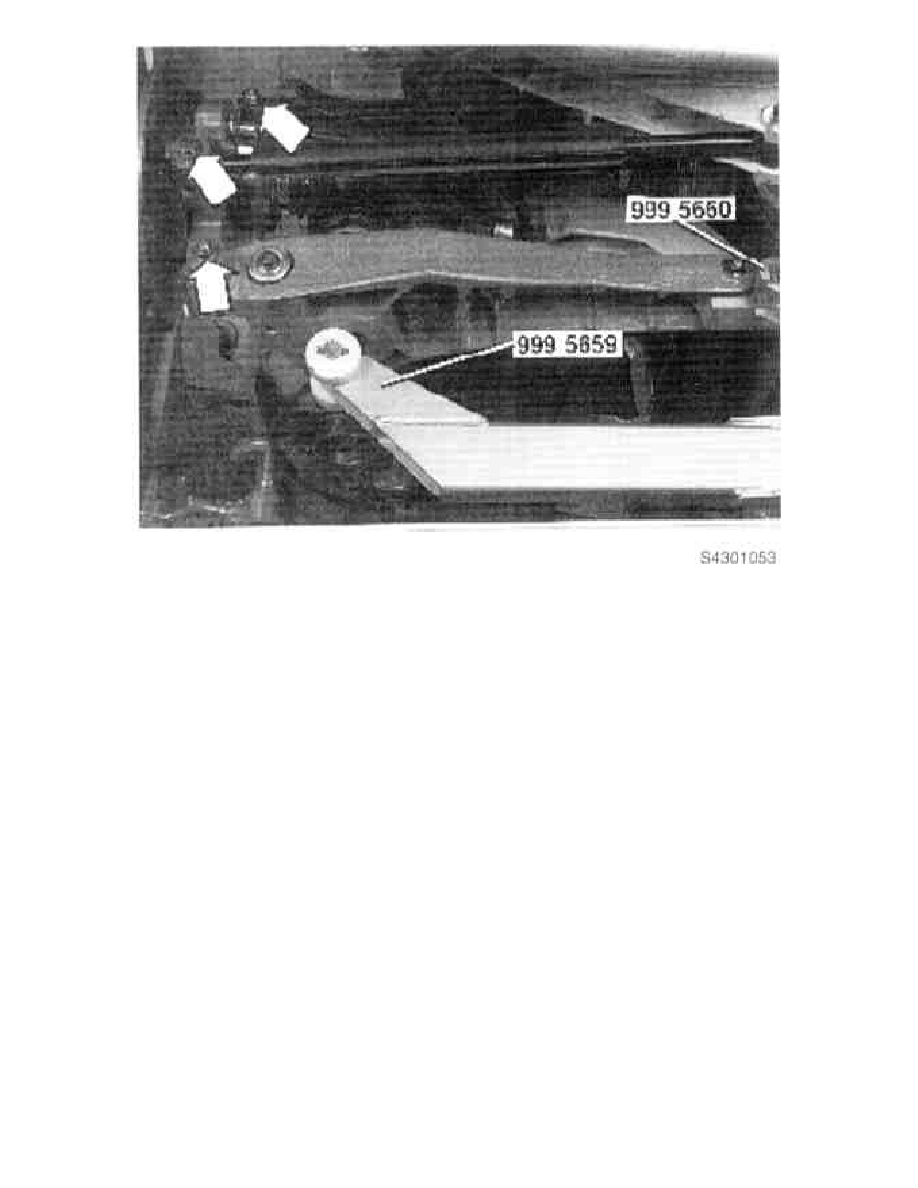 Installing Control Arm And Track Rod 
-
Press lower control arm up into normal position. 
-
See Use tensioner 999 5659.
-
Align wheel bearing housing with lower control arm bushing. Install screw with a new locknut. Hook track rod onto wheel bearing housing. Apply
a few drops of locking fluid in the track rod screw.
Tighten:
-
upper control arm nut to 115 Nm (84.8 ft.lb.) 
-
lower control arm nut to 80 Nm (59.0 ft.lb.) 
-
track rod screw to 80 Nm (59.0 ft.lb.)
-
Remove tools.
< PREV PAGE
NEXT PAGE >