< PREV PAGE
NEXT PAGE >
V70 XC AWD L5-2.4L Turbo VIN 56 B5254T (1998)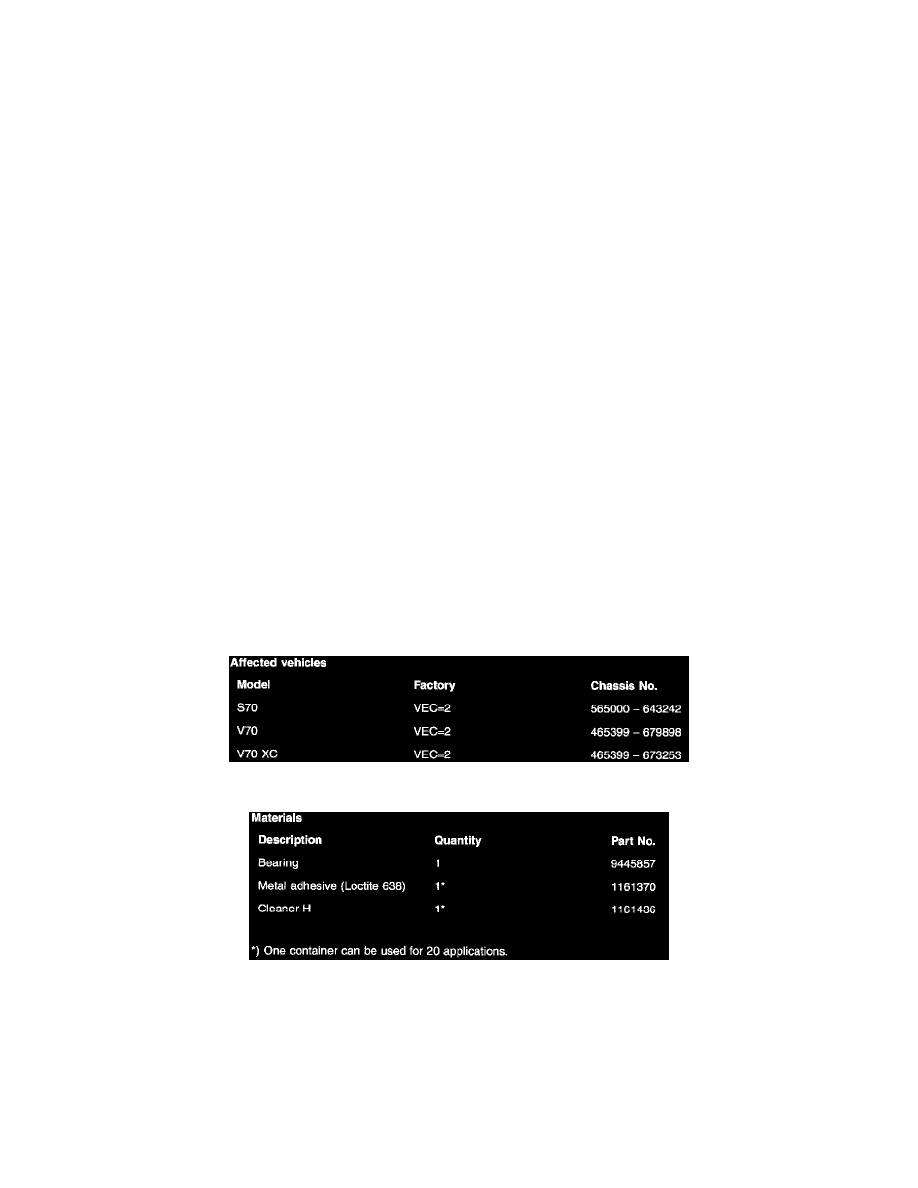 Viscous Coupling: All Technical Service Bulletins
Viscous Coupling - Rotating Sound
BULLETIN NUMBER:
4460004
DATE:
February 1, 2000
MODELS:
1998-1999 S70/V70 AWD, XC
TITLE:
Viscous coupling housing/viscous coupling, rotating sound
SECTION
4
GROUP
46
NO.
0004
YEAR
00
MONTH
02
BACKGROUND
A rotating sound may be heard from the viscous coupling/housing on some AWD/XC vehicles. The sound occurs most frequently at low speed when
turning, and during warm weather at light to medium throttle.
This sound can be caused by movement of the outer bearing race in the torque tube housing. This service bulletin describes how to minimize this sound.
AFFECTED VEHICLES
MATERIALS
< PREV PAGE
NEXT PAGE >