< PREV PAGE
NEXT PAGE >
V70 XC AWD L5-2.4L Turbo VIN 56 B5254T (1998)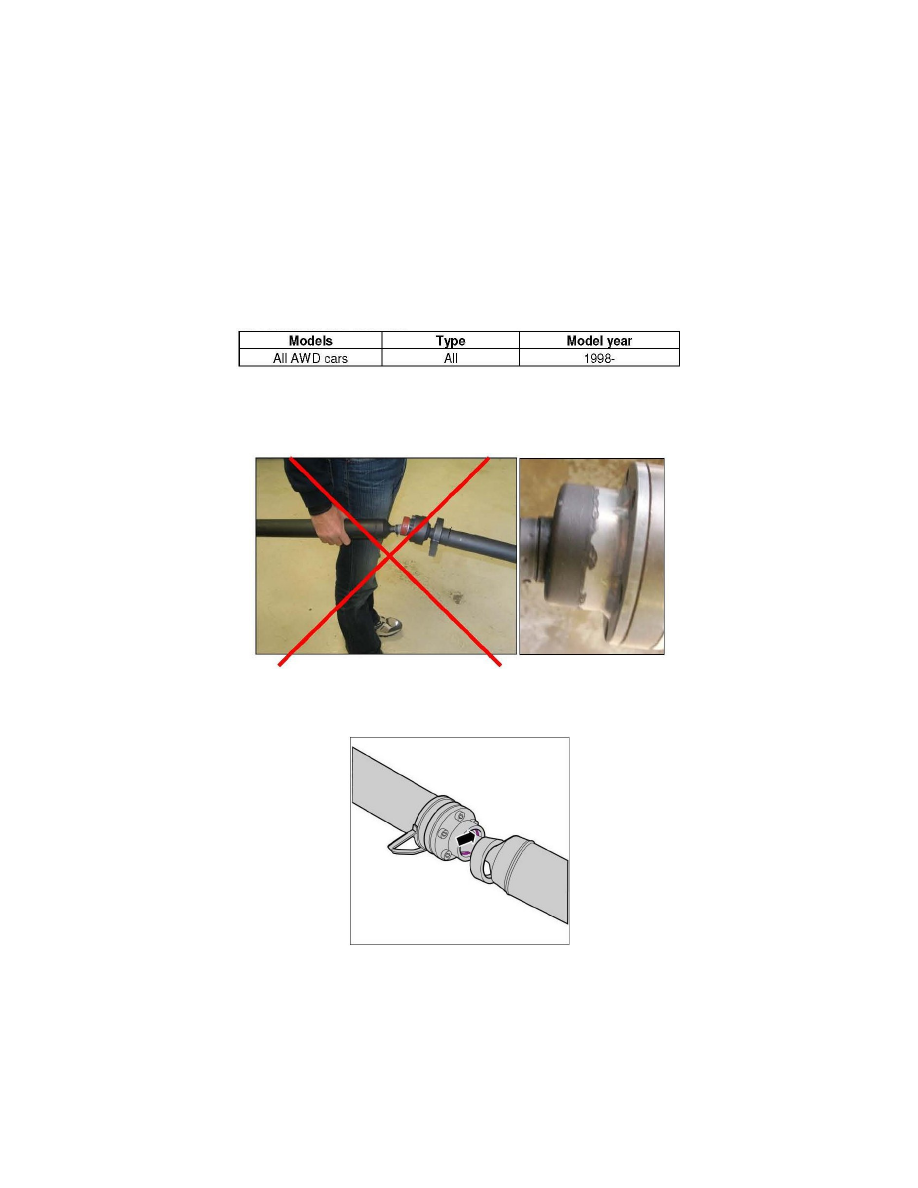 Drive/Propeller Shaft: Service Precautions
NOTE:  This article contains updated information called out in TSB TJ19917.
Retailer Technical Journal 19917
Updated procedure, propeller shaft, removal/installation
Date 12-05-2008
Volvo Cars of North America, LLC Technical Support
Reference: VIDA
Note! If using a printed copy of this Retailer Technical Journal, first check for the latest online version.
This RTJ supersedes TNN 46-10 released 4-27-2007. The procedure for joint replacement is now in VIDA. Changes have also been made to this
document concerning the handling of the prop shaft. This info will be in VIDA 2009A. PLEASE UPDATE YOUR FILES.
AFFECTED VEHICLES:
SERVICE:
When loosening the propeller shaft from the bevel gear, final drive or when replacing the propeller shaft, it is important that the following method
steps are taken to prevent damaging the rubber boot on the joint.
Note: When handling a propeller shaft out of the vehicle, it is important to support it so that the boot on the center joint is not damaged. Allowing the
shaft to "fold" at the center joint may cause the boot to be cut by the edge of the joint.
There is a protrusion inside the joint that can damage the rubber boot if the propeller shaft is bent to its maximum when loosening an end or removing
the propeller shaft.
< PREV PAGE
NEXT PAGE >